Williams, Marshall on New Zealand Olympic radar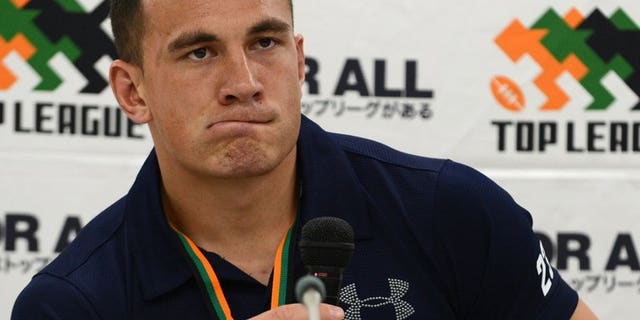 WELLINGTON (AFP) – New Zealand rugby league stars Sonny Bill Williams and Benji Marshall were reported to be eyeing a switch to rival code rugby union, attracted by the lure of Olympic gold.
High-profile code-hopper Williams is already in talks with Super 15 champions Waikato Chiefs while the Auckland Blues have made an initial approach to Marshall.
The inclusion of rugby sevens in the 2016 Olympic Games was a "defining moment" for the sport, IRB chief executive Brett Gosper told AFP at the Sevens World Cup in Moscow, saying he was in no doubt it would attract high-profile sportsmen.
"Some players like Sonny Bill Williams are announcing themselves available and I think there'll be other players who will not want to miss the opportunity to be a medal chance, represent their country at the Olympics, which for most people is the pinnacle," he said.
Williams, who returned to rugby league this year after a spell in union where he won a World Cup with the All Blacks in 2011, is expected to do one more year with the Sydney Roosters before returning to the Chiefs.
"We're certainly talking to him," Chiefs' coach Dave Rennie confirmed to the Sunday Star-Times. "We're pretty confident he'll be back in 2015."
Blues coach John Kirwan, meanwhile, said he has initiated talks with Marshall's manager Martin Tauber about converting the 28-year-old who is in negotiations about his future with his Sydney-based West Tigers league club.
"I think he's pretty serious about a change of scenery. Whether that's rugby union or rugby league I'm not quite sure yet. I haven't personally spoken to Benji. It's just in the initial stages with his manager," Kirwan said.
"If he is coming to rugby he'd be looking at being an All Black and playing sevens, all those great things rugby can bring you."
Although the playmaker has not had a stellar year, being benched by the Tigers and stripped of the New Zealand captaincy, Kirwan believes he would be a sensation as a union flyhalf.
"He's a fantastic player. I definitely think he would be a 10. His ability to attack and put guys in space around him is incredible. He's an x-factor player. He's a pivotal guy in the league circles and he's a good leader."