WikiLeaks' Swedish Servers Under Attack?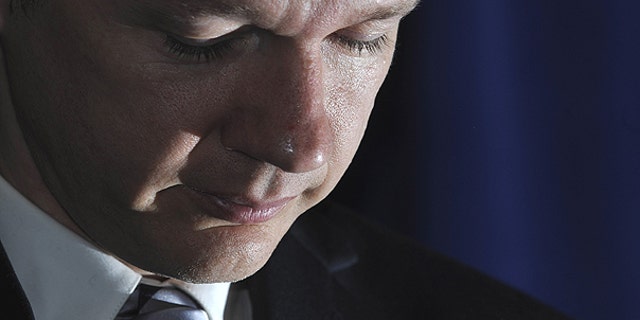 WikiLeaks' Swedish servers came under suspected attack again Monday, the latest in a series of online computer assaults that have knocked the secret-spilling group across the Web.
The owner of the Internet service provider PRQ said his servers had become unresponsive. While it wasn't immediately clear why, Mikael Viborg told The Associated Press it was probably due to a distributed denial of service attack -- a technique in which remote computers hijacked by rogue programs jam a website with massive amounts of data.
WikiLeaks, in a tweet to its followers, confirmed it was having difficulty with its PRQ severs but did not elaborate.
"We are investigating cause," the organization said.
WikiLeaks' current website, wikileaks.ch, didn't seem to be affected by the server problems. The website claims to have several backups, so even a successful attack on the PRQ might not necessarily slow or shut it down.
WikiLeaks has been under intense international scrutiny over its disclosure of a mountain of classified U.S. diplomatic cables. The unprecedented disclosure has embarrassed the U.S. government and prompted U.S. officials to pressure the site and its facilitators.
American web companies Amazon.com, Paypal, and EveryDNS pulled the plug on their relationships with WikiLeaks one after the other. The French government has also promised a crackdown on its Web presence there, while governments such as China's have moved to block the website altogether.
But the website has bounced back from every attempt to blast it off the Web. The decision by New Hampshire-based EveryDNS to sever its ties with WikiLeaks led the group to swap its previous primary domain, wikileaks.org, for wikileaks.ch -- an address controlled by the Swiss Pirate Party, a freedom of information group.
The decision by Amazon to yank the site from its servers -- over alleged terms of service violations -- saw WikiLeaks fall back on a Swedish host.
WikiLeaks' massive online following has also pitched in, setting up so-called mirrors -- or carbon copy websites -- across the world. Supporters on Twitter flooded the micro-blogging site with statements of support over the weekend, while a Facebook site devoted to the group has nearly 1 million fans.
In what the site's founder Julian Assange described as a last-ditch deterrent, WikiLeaks distributed a heavily encrypted version of the most important revelations across the Web. The information could be instantly be made public if the site's servers were disabled or its staff arrested.
While the U.S. is investigating if and how to charge Assange, the 39-year-old Australian faces sexual misconduct allegations connected to his stay in Sweden over the summer -- a case his lawyers in Britain have described as full of irregularities. It could eventually lead to his extradition.
Viborg, who has dealt with WikiLeaks since 2008, told AP he hadn't received any pressure from law enforcement over his hosting of the web site. It's not clear how Viborg would react even if he did.
His service has previously come under fire for hosting a Chechen rebel site and the filesharing website Pirate Bay.