WikiLeaks Julian Assange gets kitten to keep him company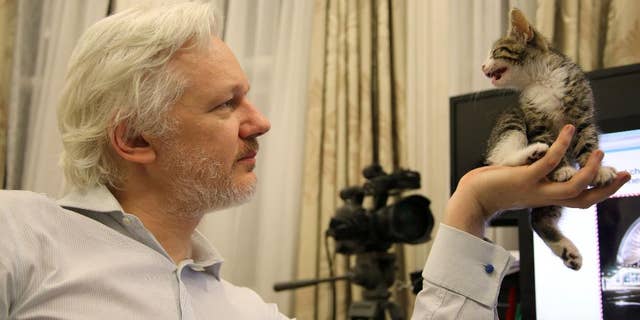 LONDON – It may not be so lonely for WikiLeaks founder Julian Assange in the embassy quarters he's called home for nearly four years.
Now he has a kitten to keep him company.
Assange has been holed up in the Ecuadorean Embassy in central London since 2012 rather than return to Sweden for questioning about alleged sex crimes. He faces arrest by British police if he leaves the building.
He fears being sent to the United States on possible charges there related on WikiLeaks publication of secret documents.
The kitten had not been named Tuesday but has its own Twitter handle.