White House Shooter Suspect Back in Court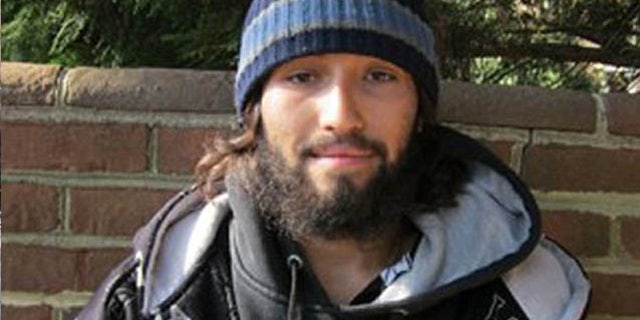 A man accused of firing shots at the White House in an attempt to kill President Barack Obama in November is scheduled to be back in court for a hearing Wednesday.
Oscar Ramiro Ortega-Hernández of Idaho is accused of using an assault rifle to fire at the White House on the evening of Nov. 11, when Obama and his wife, Michelle, were out of town. One bullet smashed into a window of the living quarters of the executive mansion but was stopped by ballistic glass.
Who is Oscar Ramiro Ortega-Hernández?
Multiple shots of gunfire were heard near the White House and police said witnesses saw a car speed away. The car and weapon were found within minutes and police found evidence in the vehicle connecting it to Ortega. An arrest warrant was issued for him and police spent days searching for him.
But the hunt for Ortega intensified when the Secret Service discovered a smashed window at the White House that was stopped by anti-ballistic glass.
Ortega was captured Wednesday at a hotel in Pennsylvania, but the mystery around his motives continues.
Acquaintances have said he acted strangely in recent months, suggesting he believed he was Jesus and calling Obama "the devil."
Accused White House shooter Ortega recorded a TV pitch to Oprah Winfrey two months ago in which he declared himself to be "the modern day Jesus Christ."
"You see Oprah, there is still so much more that God needs me to express to the world. It's not just a coincidence that I look like Jesus. I am the modern day Jesus Christ that you all have been waiting for," he said
Preliminary psychiatric screening found him competent to stand trial. But federal prosecutors are asking for more extensive tests.
Contains reporting by the Associated Press.
Follow us on twitter.com/foxnewslatino
Like us at facebook.com/foxnewslatino