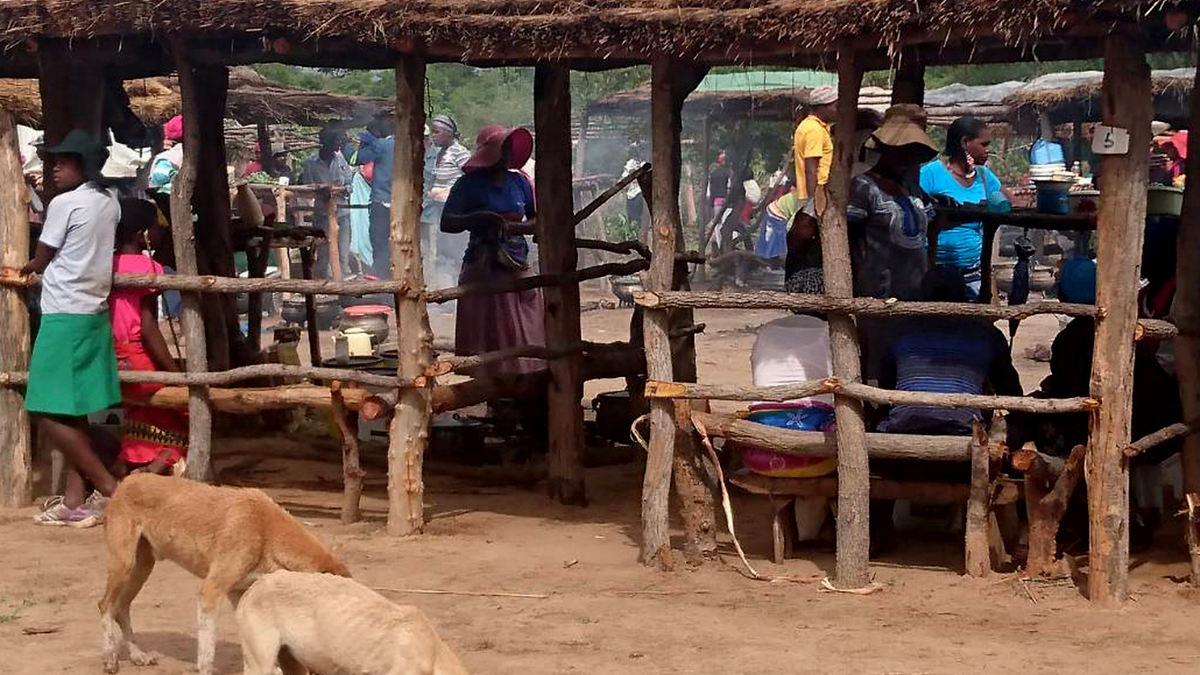 LUPANE, Zimbabwe – Good luck convincing some of Zimbabwe's far-flung residents that they have a new president despite last month's dramatic ouster of Robert Mugabe after 37 years in power.
"Don't be silly, no one has that kind of power to remove Mugabe. He will die in office, that one," said Sokuluhle Dube, selling cooked goat meat at a cattle auction far from the capital, Harare. "I don't think you are a journalist, maybe you are a spy," the 76-year-old told The Associated Press as her friends nodded in agreement.
As new leader Emmerson Mnangagwa tries to revive a shattered economy, the changes his government hopes to hurry along are bumping up against a rural lifestyle where news travels by word of mouth — and clearly not all news has arrived.
In this district disconnected from phone lines, many people are only remotely aware of the momentous events leading to Mugabe's resignation, including the military's takeover, the hundreds of thousands marching in the capital and the impeachment proceedings that finally led the 93-year-old president to step down.
Instead, the local buzz was about the cattle auction in Lupane's Gomoza village, where hundreds gathered to buy and sell. In the fair-like atmosphere, others bargained over items ranging from bicycles to sorghum beer as music blared from loudspeakers.
Mugabe, gone? Many have known no other president.
"It's true. I heard someone talk about it the other day," one younger villager said, amid the skeptics. But he showed little concern.
"How does it help us? They always do their things in Harare. Look around us, does it seem like they ever cared about us?"
The work of recovering from years of mismanagement, a severe cash shortage and unemployment so severe that millions have left the country is an even more towering challenge in Zimbabwe's agricultural regions, where infrastructure is often shaky or absent.
In Gomoza, one store advertises mobile phone money transactions that are impossible because there is no mobile phone coverage.
Fixed telephone lines are down, and signals for local television and radio are nonexistent. The dusty road to the village is dominated by donkeys drawing carts, the main mode of transport.
The scene resembles many parts of Zimbabwe that have been left behind by years of underdevelopment and often rely on international aid organizations to get by.
"People here make a living from livestock. They sell cattle, goats and chickens. Business is improving because of support from the Food and Agricultural Organization, which initiated training for villagers," said Nyovane Ndlovu, chairman of the auction floor.
One bull at the auction fetched $610, which had to be paid in cash. There is no infrastructure to pay any other way, said Lucia Mwanyisa, a community manager for the livestock project.
Still, the place hummed with small-scale activity, with little interest in the country's recent turn in the international spotlight.
"What change? Maybe for you in the cities," said Ishmael Mguni, who danced to music pouring from battery-operated speakers. No other power was available.