Wave of Scottish nationalist support sweeps aside Labour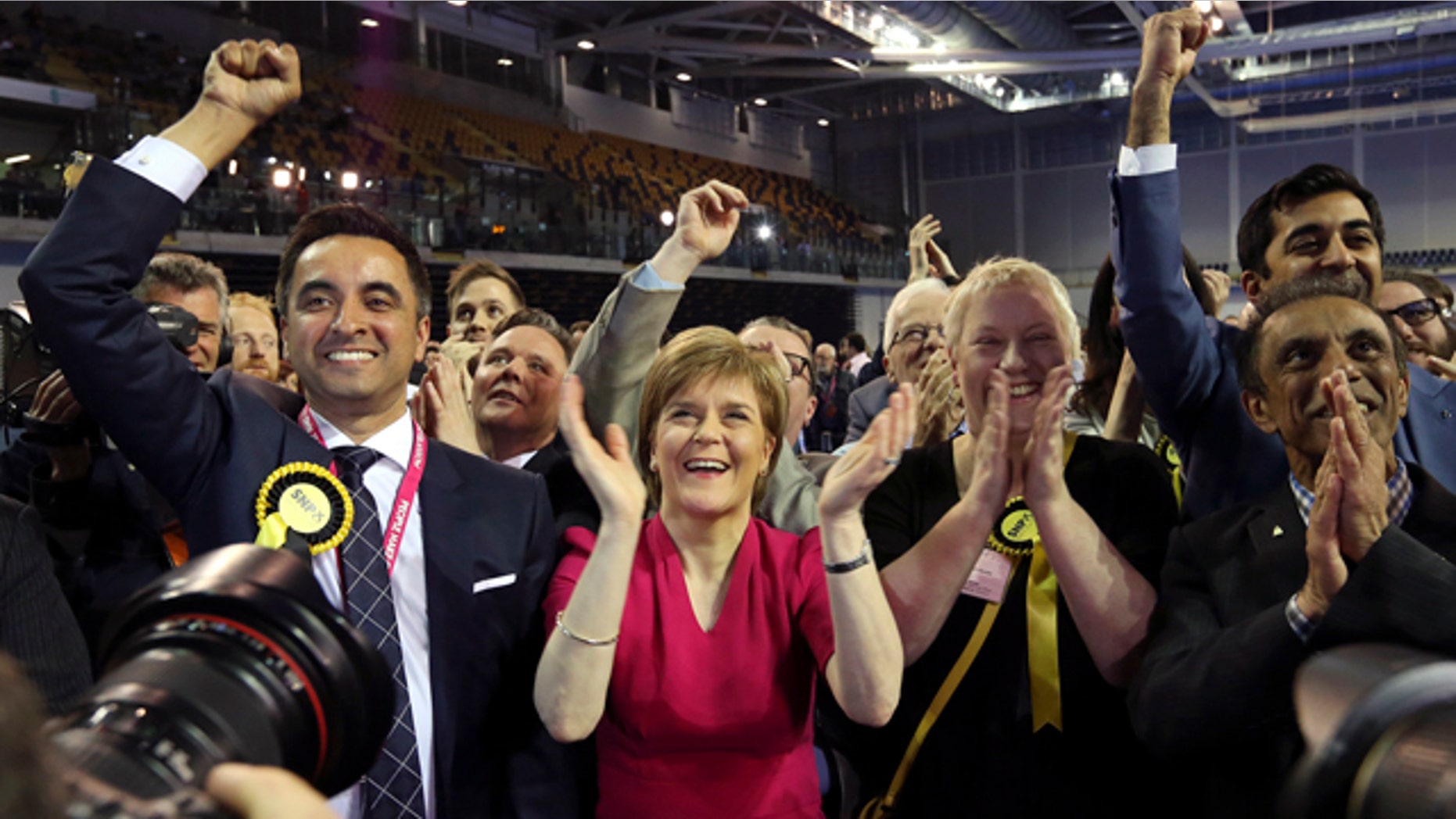 Less than seven months after Scottish voters spurned the chance to break away from the United Kingdom, a surge of support for the country's nationalist party swept away 30 years of dominance by the left-wing Labour party Thursday.
Of the 59 Scottish seats in the House of Commons, 56 were won by members of the Scottish National Party (SNP). That's an improvement of 50 seats over the party's showing at the last general election, in 2010. The other three seats were split between Labour, the Conservatives, and the centrist Liberal Democrats.
Scotland was a reliably Conservative part of the United Kingdom in the years after World War II. However, negative reaction to the economic reforms of the 1980s by Conservative Prime Minister Margaret Thatcher turned the country into a solid mass of Labour red on the electoral map of Britain throughout the 1990s and 2000s.
Now, the electoral picture appears to have changed with kaleidoscopic swiftness.
Labour Party grandee Jack Straw, leaving Parliament after 36 years that included several Cabinet stints, called the party's showing in Scotland "an unbelievably bad situation in Scotland which frankly nobody anticipated."
Throughout the campaign, Scottish voters told pollsters and journalists they were tired of being taken for granted by Labour, and many had not been impressed when Miliband joined forces with Cameron to urge Scottish voters to reject independence in last September's referendum. Scots whose families had for decades voted Labour turned away in droves.
The SNP's success leaves it as the third-largest party in the House of Commons behind the Conservatives and Labour, giving party leader Nicola Sturgeon an opportunity to become a powerful opposition voice.
"What we're seeing tonight is Scotland voting to put its trust in the SNP to make Scotland's voice heard, a clear voice for an end to austerity, better public services and more progressive politics at Westminster," party leader Nicola Sturgeon told the BBC.
"The Scottish lion has roared this morning across the country," said former SNP leader Alex Salmond, who was elected in the seat of Gordon.
In the early hours of Friday morning, with a Conservative-dominated government secured, if not an outright majority, Chancellor of the Exchequer George Osborne indicated that the next government would move to increase the powers of the Scottish Parliament in Edinburgh. "We have to listen to what the Scottish people are telling us. Osborne told The Daily Telegraph. "We have got some great proposals on further devolution ready to go ... we've got to reflect on the result and make the people of Scotland feel they are part of a strong United Kingdom."
The Associated Press contributed to this report.