Washington Post correspondent jailed in Iran gets lawyer, but not attorney the family wanted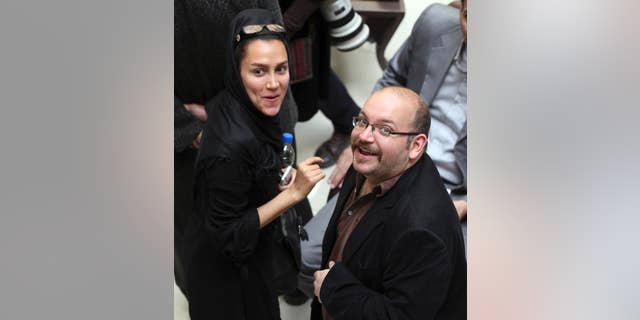 DUBAI, United Arab Emirates – The family of a Washington Post correspondent detained in Iran says authorities there have allowed him to hire a lawyer after more than seven months behind bars, though it is not the attorney they had hoped for.
Jason Rezaian's brother and mother said in a statement issued on Sunday that attorney Leila Ahsan will represent the journalist. She is also the lawyer for Rezaian's wife, Yeganeh Salehi, a reporter for the Abu Dhabi-based National newspaper who was arrested with Rezaian on July 22. Salehi was released in October.
Rezaian's brother, Ali, told The Associated Press last month that a lawyer the family wanted for the journalist's defense had been unable to complete formalities to defend him. That attorney, Masoud Shafiei, previously represented three American hikers arrested by Iran in 2009.