War of words in Boko Haram extremist leadership struggle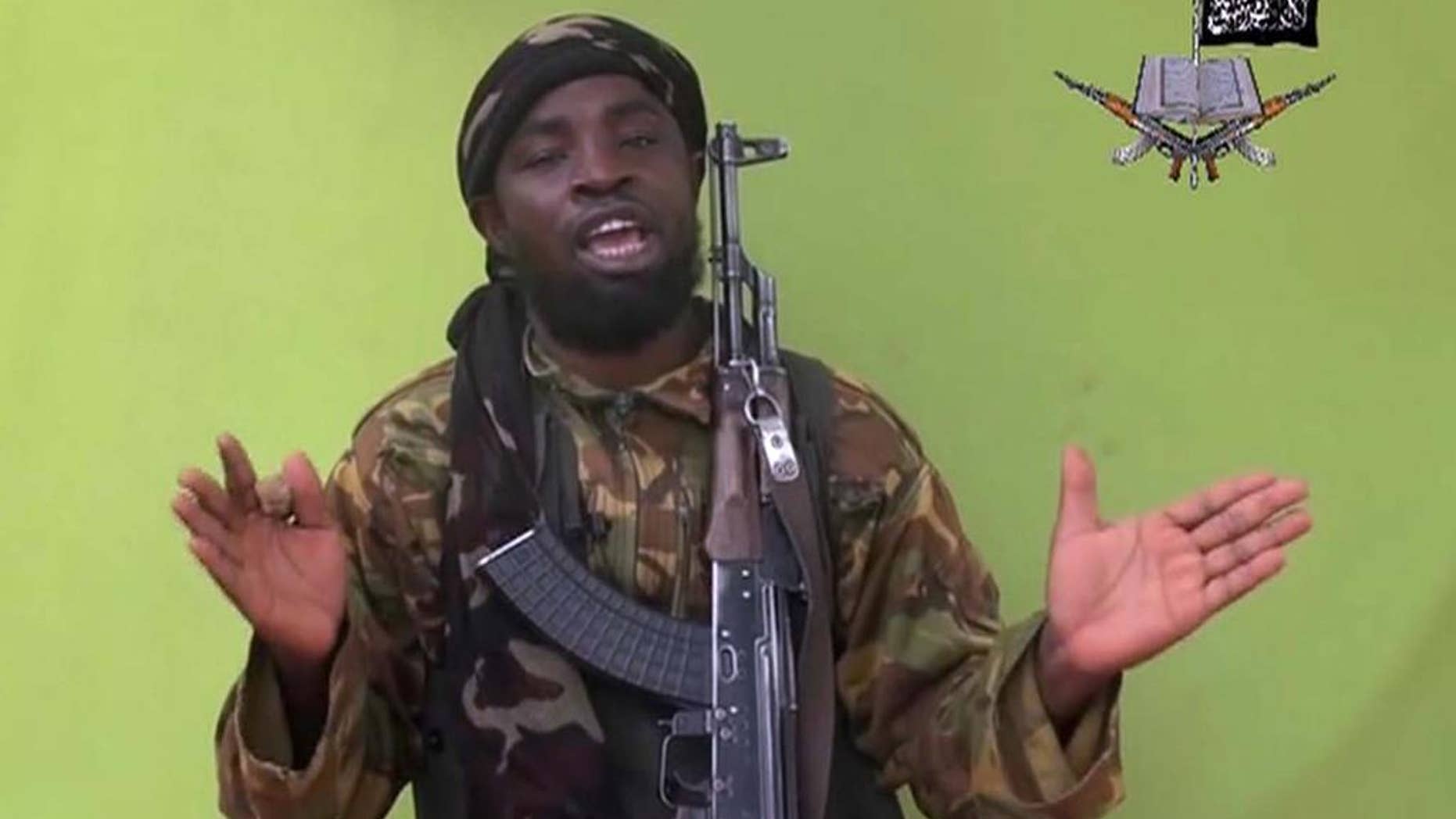 LAGOS, Nigeria – A struggle in Nigeria's Islamic extremist group Boko Haram is playing out in public with a new leader named by the Islamic State group accusing longtime leader Abubakar Shekau of killing his own people and living in luxury while fighters' babies starve.
Abu Musab al-Barnawi, named by the Islamic State group last week as the new governor of its so-called West Africa Province, alleged that Shekau had killed fellow Muslims including his own fighters, neglected hungry women and children, and failed to provide food and weapons to fighters.
Shekau responded in a video posted Sunday with a masked man standing before a large group of armed fighters refusing to follow al-Barnawi.
The two threaten each other and the rift might lead the extremists to turn their guns on each other.