Wanted Mexican Mafia member accused of kidnapping arrested in San Antonio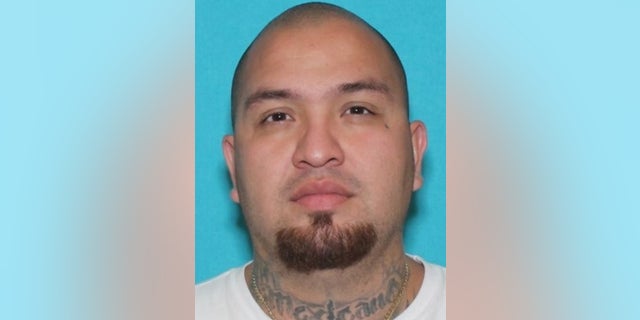 NEWYou can now listen to Fox News articles!
One of Texas' most wanted criminals and a member of the feared Mexican Mafia was caught by law enforcement last week at a home in south San Antonio.
U.S. Marshals, with the help of the San Antonio Police Department, arrested 35-year-old Johnny Garcia, who is accused of kidnapping and violating his parole.
Garcia, also known as "Johnny Loco" and "Red Dog," has ties to the Dallas area as well as San Antonio and Bexar County, where a warrant was issued for his arrest in May in connection with the kidnapping of a female associate.
The Mexican Mafia member has previous convictions on weapons charges, assault offenses and drugs. In 2006, he was sentenced to eight years in prison for attacking a corrections officer, punching him and kicking him and striking the officer with his own radio on the head and face a number of times.
He was paroled in 2014.
The Texas Department of Public Safety said that Garcia's most recent arrest was the result of a multi-departmental investigation.
Contrary to its name, the Mexican Mafia – also known as "La Eme" – originated in the California prison system in the late 1950s and has since spread to other prison systems in the country, especially in border states like Texas and Arizona, and has branched out into street operations and drug trafficking.