Vladimir Putin's fiercest critic, Alexei Navalny, released from jail then immediately detained again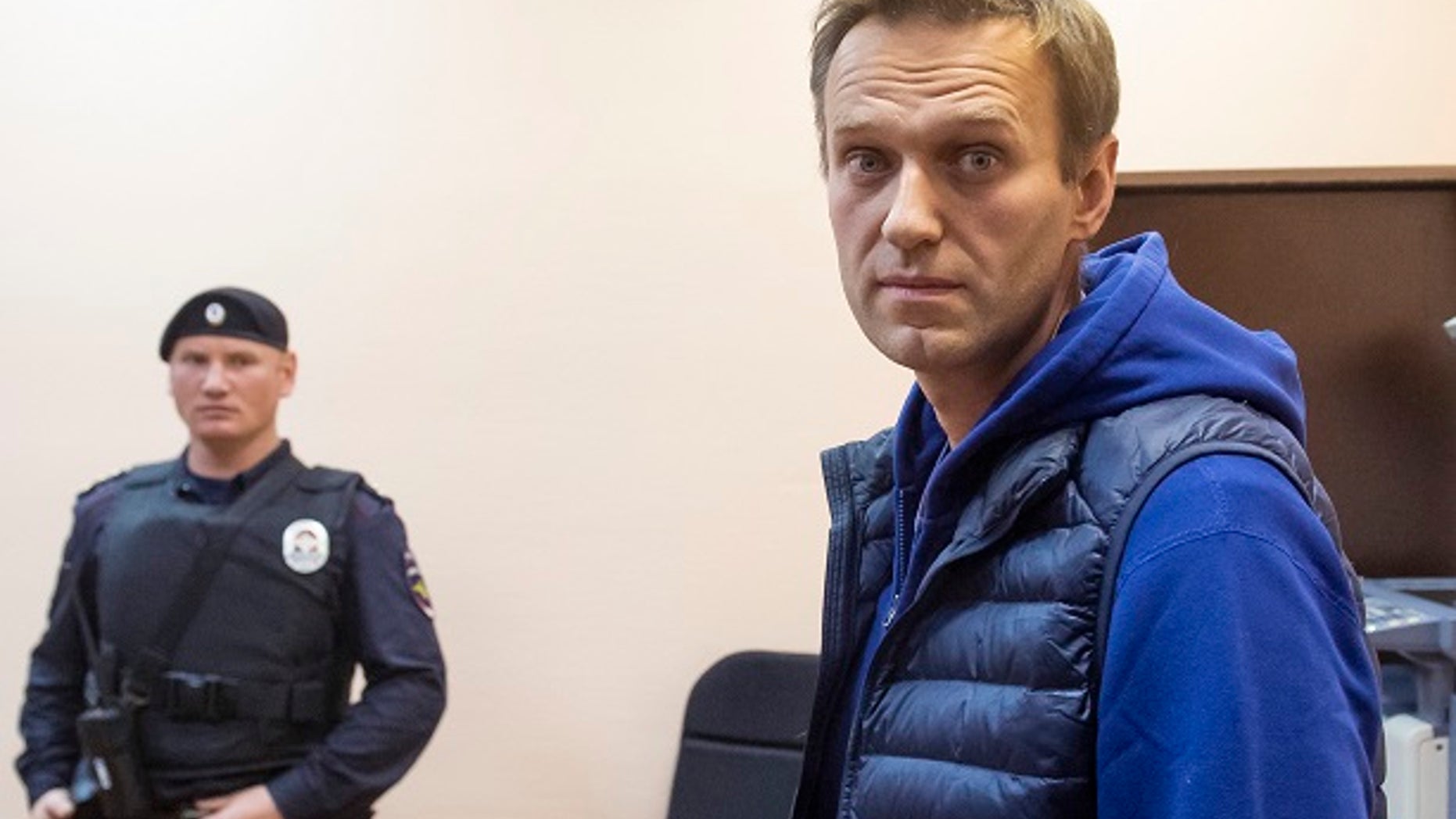 Alexei Navalny, one of Russian President Vladimir Putin's fiercest critics, was released from jail at the end of a 30-day sentence on Monday – before being immediately detained again and ordered to spend 20 more days behind bars.
Navalny, 42, Putin's most visible opponent, has served numerous jail sentences for spearheading a series of unsanctioned protests across Russia. As he walked out of a detention center in Moscow for organizing an unauthorized rally that was held earlier this year, an officer took him away on Monday night.
US WARNS RUSSIA OVER MISSILE DEFENSE FOR SYRIA
The Simonovsky District Court later sentenced him to 20 days in custody on charges of staging another rally on Sept. 9 that caused bodily harm to police officers and damaged a patrol vehicle, Reuters reported. Navalny denied the allegation and argued he was not at the rally because he was behind bars serving his sentence. However, police claimed he called on people to go along with the protest as planned.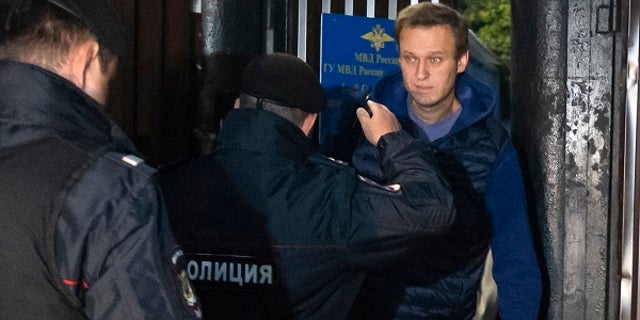 "I had no means of communication, no Internet...I was completely isolated," he said, according to Reuters.
TRUMP ADMINISTRATION WARNS RUSSIA OF 'MAJOR MISTAKE' IF IT SUPPLIES SYRIA WITH ADVANCED MISSILES       
Navalny accused the court of concocting the allegations against him so they can use it to build a more serious criminal case against the opposition leader. His supporters said the move was an attempt to keep Navalny sidetracked as Putin's approval ratings dropped. The Kremlin was planning on raising the retirement age in Russia, an issue that angered Russians across the political spectrum.
"You are just inventing a case, you are completely brazenly fabricating an administrative case, which is a step towards fabricating a criminal case," he told the judge, according to Mediazona.
The Associated Press contributed to this report.