Vladimir Putin gets puppy for birthday from Turkmenistan's president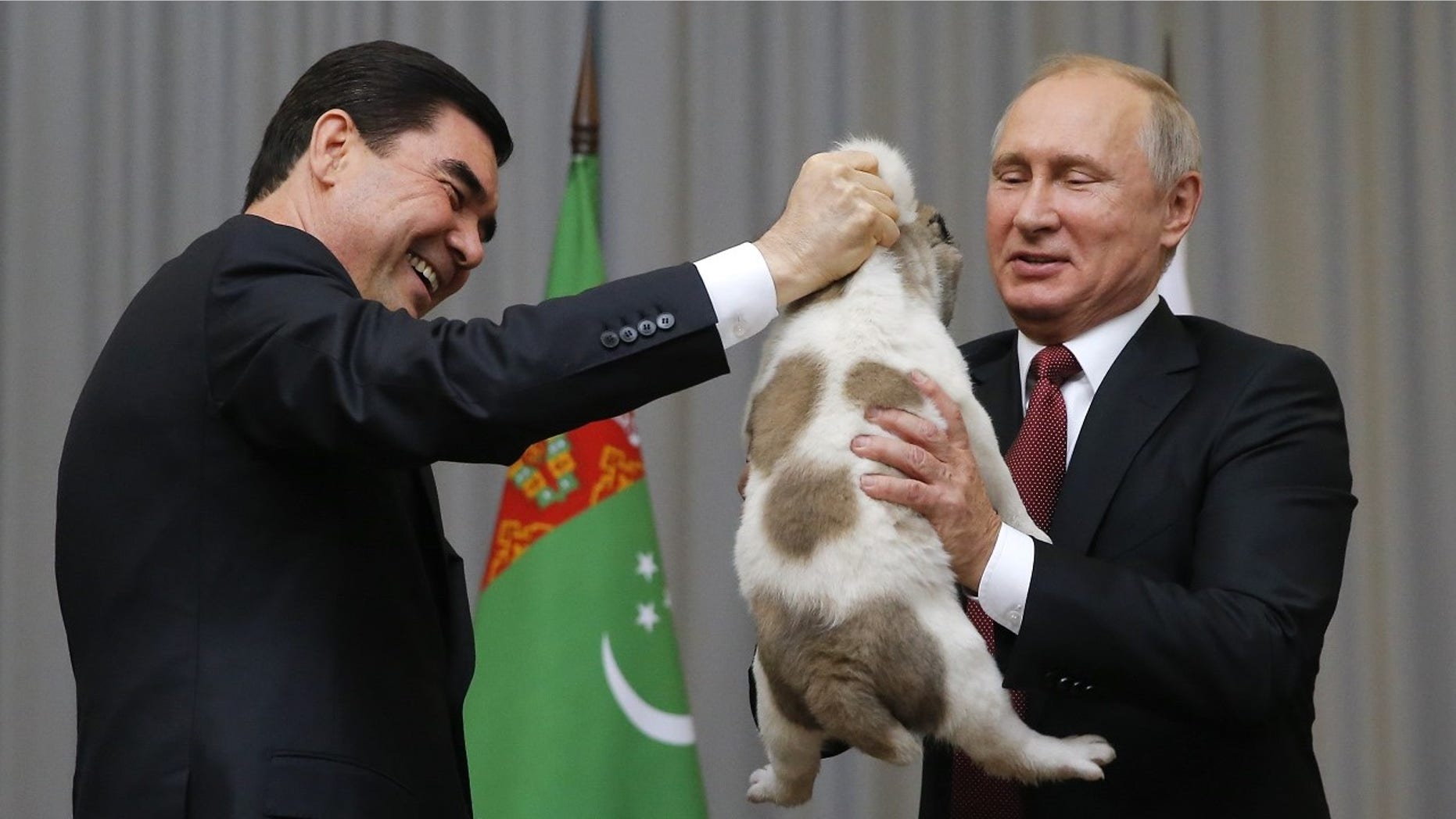 Russian President Vladimir Putin has a new "best friend" thanks to Turkmenistan's president.
President Kurbanguly Berdymukhamedov presented Putin with a belated birthday gift -- a puppy -- on Wednesday during talks at the Black Sea resort in Sochi, Reuters reported. The Russian leader turned 65 on Saturday and is a known dog lover.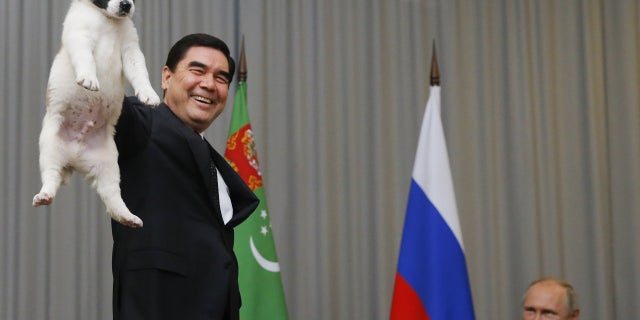 "We have a common friend -- this is the world's unique alabai dog. And today I brought this little alabai with me," Berdymukhamedov said as another person brought out the cage in which the dog was being held.
The Turkmen leader grabbed the puppy by the scruff of its neck as Putin rushed over and cradled it in his arms and kissed it on its forehead.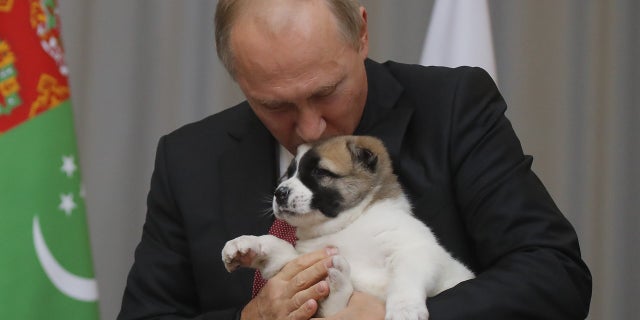 Berdymukhamedov said the puppy's name was Verney, which means "faithful" in Russian.
SILVIO BERLUSCONI GIVES VLADIMIR PUTIN BIRTHDAY PRESENT OF DUVET COVER WITH THEIR PICTURE ON IT
Alabai is a native breed of Central Asian shepherd dog from Turkmenistan, according to Reuters. It was included as part of the country's national heritage. The puppy becomes a "fierce" shepherd dog when fully grown.
The new puppy isn't the only gift the Russian president received for his birthday. Italy's controversial former leader Silvio Berlusconi also gifted Putin a king-sized embroidered duvet, with a blown-up image of the men embracing in front of a backdrop of Russian and Italian landmarks.