Vladimir Putin announces plan to run for re-election in 2018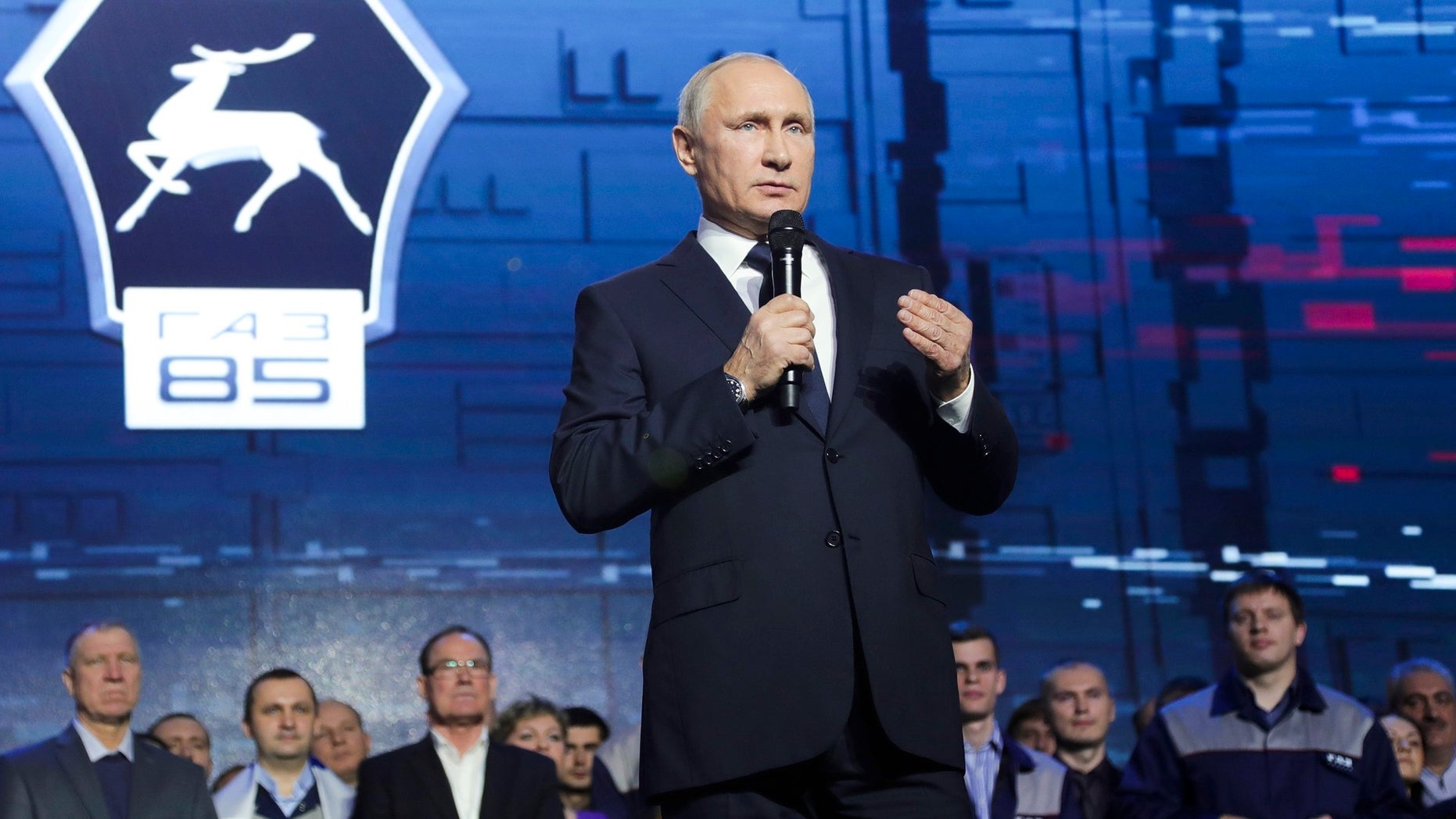 Russian President Vladimir Putin announced Wednesday that he will officially run for office again in 2018, debunking questions and theories surrounding his delayed official announcement.
Putin, whose approval ratings hover around 80 percent, is expected to sail through the election in March. Should he win again, he would become the country's longest serving ruler since Josef Stalin.
The announcement was made at the GAZ automobile factory in the city, Nizhny Novgorod. The factory is a symbol of the country's industrial might, and Putin was greeted by an enthusiastic audience by the blue-collar workers who make up the core of his base.
"I couldn't find a better place and movement," Putin, 65, said to the crowd. "Thank you for your support. I will run for president."
HOW PAUL MANAFORT IS CONNECTED TO THE TRUMP, RUSSIA INVESTIGATION
For months, Putin fended off questions about his plans for 2018, fueling speculation about why he would not say if he would seek re-election. Some theorized he might step down and name a preferred successor.
Putin is pitted against a number of candidates, including TV host Ksenia Sobchak, the daughter of late St. Petersburg Mayor Anatoly Sobchak, who was Putin's boss in the 1990s.
"I don't trust a system where Putin makes all decisions," Sobchak said Wednesday when she also met with voters in Nizhny Novgorod. "Let's believe in our ability to change the situation."
Another contender is Alexei Navalny, who previously intended to seek office before getting arrested in June. His conviction, which he calls politically motivated, bars him from running.
TRUMP AND THE RUSSIA INVESTIGATION: WHAT TO KNOW
The upper house of the Russian parliament is expected to authorize the start of formal election campaigning later this month.
Putin has been in power in Russia since 2000. He served two presidential terms during 2000-2008, then shifted into the prime minister's seat because of term limits. As prime minister, he still called the shots while his ally, Dmitry Medvedev, served as the placeholder president.
Medvedev had the president's term extended to six years and then stepped down to let Putin reclaim the office in 2012. If Putin serves another six-year term, which would run through 2024, he would reach the milestone of having the longest tenure since Stalin, who ruled for nearly 30 years.
The Associated Press contributed to this report.