Virginia mom faces charges after she leaves 3 kids for six days to vacation in Cancun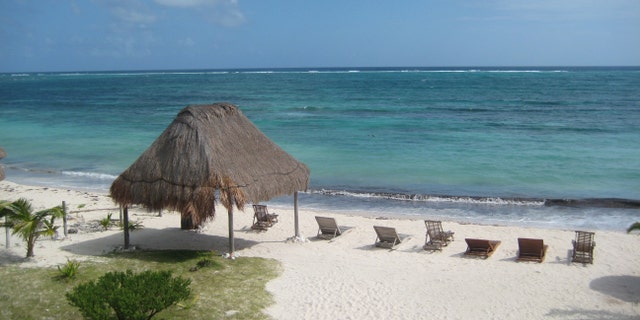 NEWYou can now listen to Fox News articles!
Aida Margaret Stovall wanted a vacay.
So she went to Cancun, which ordinarily wouldn't be a problem.
Except the Virginia woman didn't take her three children – an 11-year-old and 10-year-old twins. And she didn't bother to get a babysitter.
Now, the erstwhile tourist, 30, faces criminal charges, according to a Virginia CBS affiliate station.
When she returned north of the border last month, via Miami, she was sent back to Virginia by authorities there and was arrested on charges of child neglect – one count for each child left unsupervised.
"What was going through her mind?" one neighbor asked in an interview with WTKR. "You're millions of miles away... you don't know what's going."
Stovall apparently thought it was enough to ask neighbors to drop in on the kids on occasion while she was on her six-day trip.
"I would have a neighbor watch them, but I would want them to watch them at their house not here it's just weird and really bizarre," the neighbor said.
Like us on Facebook
Follow us on Twitter & Instagram