Vietnamese fishermen sue Taiwan steel firm over fish deaths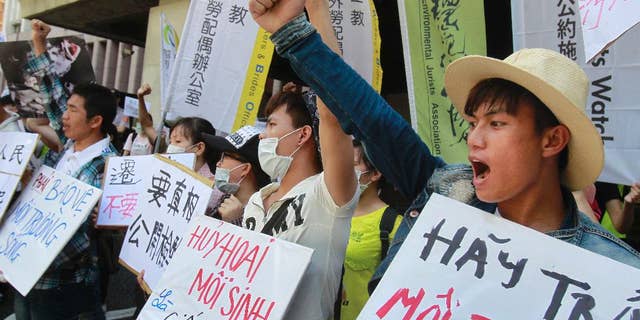 NEWYou can now listen to Fox News articles!
HANOI, Vietnam – Hundreds of Vietnamese fishermen have filed claims against a Taiwanese steel company to be compensated for losses caused by its release of toxic chemicals.
The factory, owned by the Formosa Plastics Group, acknowledged in June that it was responsible for the pollution that killed large numbers of fish off the central Vietnamese coast in April, and pledged to pay $500 million to clean it up and compensate affected people.
Catholic priest Dang Huu Nam, who led the group of local fishermen, said 506 petitions have been submitted to a local court in Ky Anh town in central Ha Tinh province where the massive fish deaths occurred five months ago.
Nam said he expects more than 100,000 fishermen to file petitions.