Veracruz State Turning Into Zone Of Death For Journalists Covering Mexico's Drug War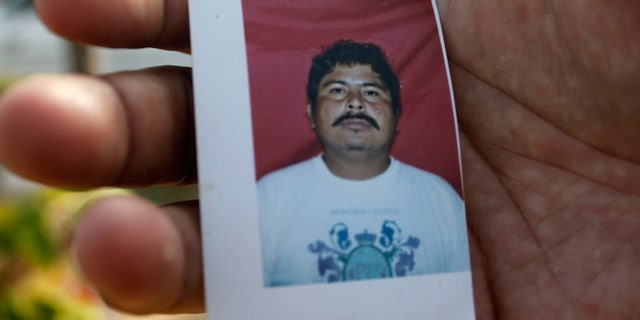 A Mexican official said authorities have found the body of a reporter who was kidnapped last week from his home in the Gulf Coast state of Veracruz.
The official said Gregorio Jimenez's corpse was found Tuesday with two other bodies in the town of Las Choapas. The official spoke on condition of anonymity because he isn't allowed to discuss an investigation that's in progress.
Jimenez's wife told police at least five masked gunmen broke into their home in the city of Coatzacoalcos last Wednesday, dragged him out and drove him away in an SUV.
Jimenez worked for the newspapers Notisur and El Liberal and had recently published a story about a wave of kidnappings in the area.
At least a dozen journalists have been slain or gone missing since 2010 in Veracruz.
Last month, a former contestant on the Mexican version of NBC talent search show "The Voice" was found dead at the scene of a gun battle between security forces and suspects, also in Veracruz.
The bodies of contestant Gibrán David Martiz Díaz and another young man who had been kidnapped along with the aspiring singer earlier this month were discovered on January 18 after the shootout in Huatusco.
Martiz Díaz and the other captive were killed by their captors before the criminals died at the hands of police, according to the investigation.
The pair were abducted Jan. 7 from their apartment in Xalapa, Veracruz, by armed men wearing state police uniforms, their families said.
Based on reporting by The Associated Press and EFE news agency.
Follow us on twitter.com/foxnewslatino
Like us at facebook.com/foxnewslatino