Venezuela's foreign reserves tank to $10.5 billion, official report shows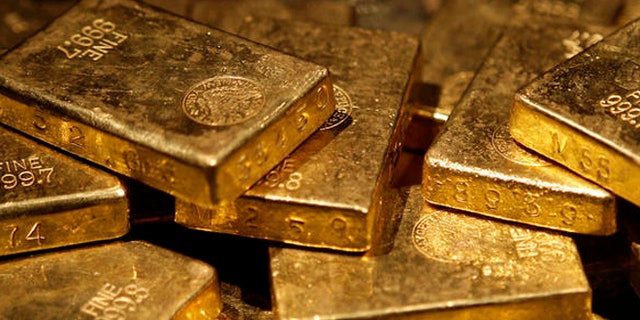 NEWYou can now listen to Fox News articles!
A new report by the Central Bank of Venezuela shows the country's foreign reserves have hit a new low — it is down to $10.5 billion, $7.2 billion of which it owes in outstanding debt payments.
Amid a humanitarian, economic and political crisis, the oil-rich nation went from $30 billion in reserves in 2011 to $20 billion in 2015.
"The question is: Where is the floor?" said Siobhan Morden, head of Latin America fixed income strategy at Nomura Holdings, as quoted by CNN Money. "If oil prices stagnate and foreign reserves reach zero, then the clock is going to start on a default."
HYPERINFLATION RENDERS VENEZUELA A NATION OF BROKE MILLIONAIRES
Venezuela's inflation is among the worst in record. According to the International Monetary Fund it will rise to 1,660 percent by the end of 2017 and will double that next year.
Venezuela's central bank has begun negotiations with Deutsche Bank AG to carry out gold swaps to improve the liquidity of its foreign reserves, Reuters reported earlier this month.
According to the recently released financial report, about $7.7 billion of its remaining $10.5 billion of reserves is in gold bars, which limits President Nicolas Maduro's government's ability to quickly mobilize hard currency for imports or debt service.
VENEZUELA MILITARY TRAFFICKING FOOD AS COUNTRY GOES HUNGRY
Gold swaps allow central banks to receive cash from financial institutions in exchange for lending gold during a specific period of time. They do not tend to affect gold prices because the gold is still owned by Venezuela and does not enter the market.
Venezuela is suffering from a severe recession, triple-digit inflation and chronic product shortages. The government's currency control system has slashed approval of dollars for product imports, leading to empty store shelves and snaking supermarket lines.
Reuters contributed to this report.