Venezuelan soccer club left barefoot after being robbed at gunpoint on team bus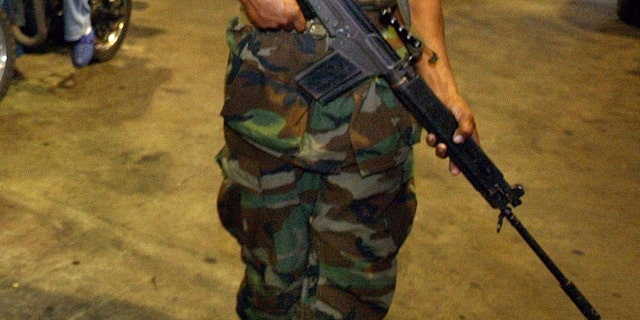 NEWYou can now listen to Fox News articles!
Six armed men held up a bus carrying a Venezuelan first-division soccer team, Trujillanos F.C., and stripped the players of all their possessions — including cleats, cellphones and many shirts.
The team said on Twitter that players and staff were held for two hours by the gunmen, who threatened to detonate a grenade.
No one was hurt.
The incident happened at 2:30 a.m. Monday, as the team was returning from the eastern city of Monagas.
"Six subjects with weapons of high caliber and high power boarded the unit, abducting the group," the soccer team said in a statement, according to UPI. "The bus was diverted a kilometer and a half. They stole absolutely everything (cameras, laptops, uniforms, cleats, balls)."
Venezuela's Association of Professional Football Clubs is calling on officials to take measures to protect players crisscrossing the country on its dangerous highways.
In a statement, the association said, "Soccer teams, day after day, travel the country, most often by road, fully relying on the relevant security authorities ... Although none of the passengers suffered any physical injuries, we say a prayer for the speedy recovery of the emotional injuries that such events can cause."
The Associated Press contributed to this report.
Like us on Facebook
Follow us on Twitter & Instagram