Venezuelan leader accuses Colombia of plotting his assassination as border dispute continues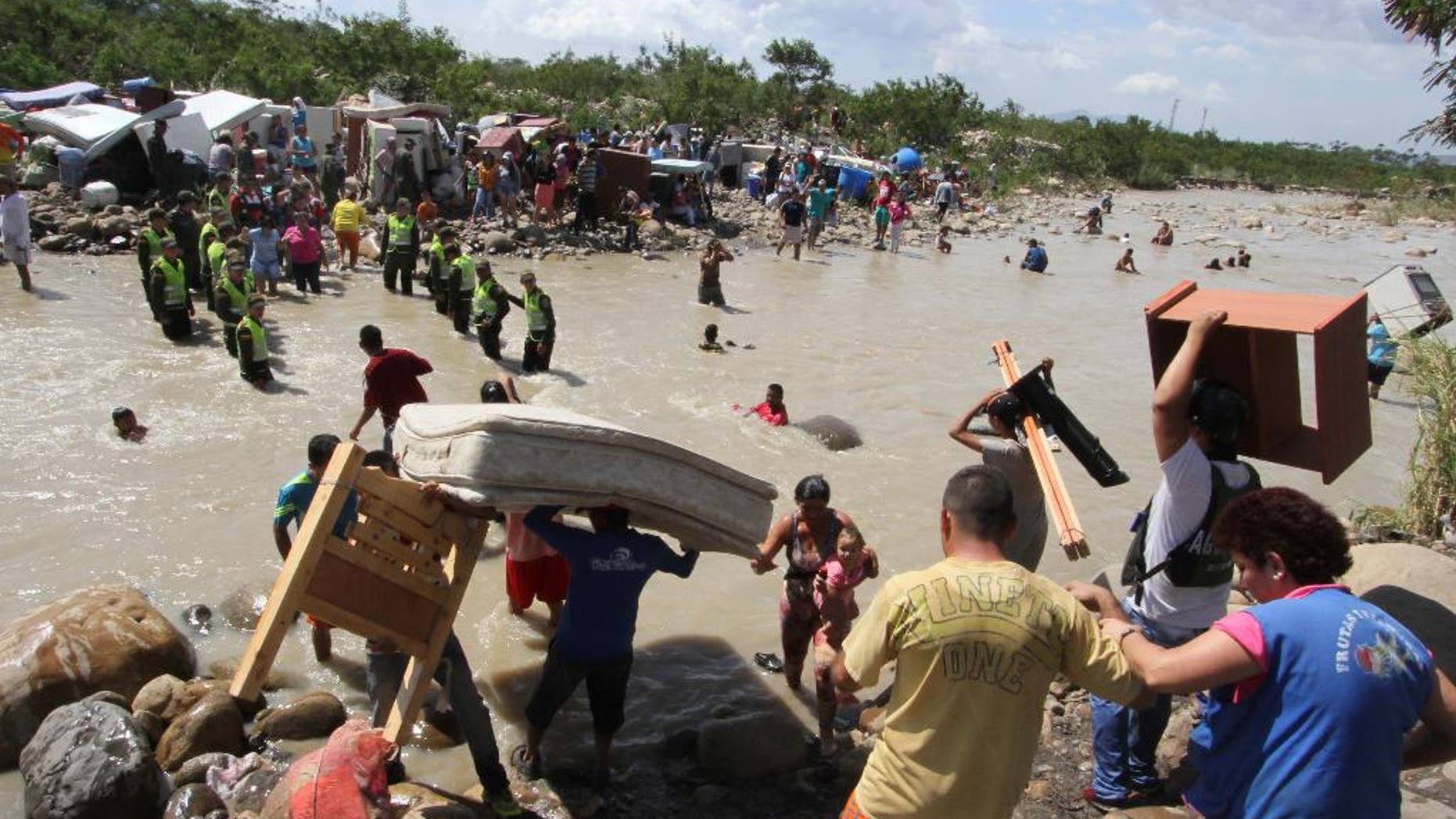 BOGOTA, Colombia – Venezuelan President Nicolas Maduro is accusing enemies in Colombia of trying to assassinate him as both countries prepare to spar at the Organization of American States over an increasingly tense border dispute.
Maduro said during a visit to Vietnam that the conspiracy has the consent of Colombia's government. He didn't present any evidence to back the claim but said he would soon.
Maduro and his Colombian counterpart Juan Manuel Santos have been trading barbs ever since last week's expulsion of more than 1,000 Colombians living illegally in Venezuela. Maduro accuses the migrants of being behind a wave of crime and smuggling along the border.
Diplomats from the two countries will address representatives from 34 Western Hemisphere nations at an OAS emergency meeting Monday in Washington to discuss the border crisis.