Venezuela recalls ambassador to Spain over Rajoy's meeting with jailed activist's wife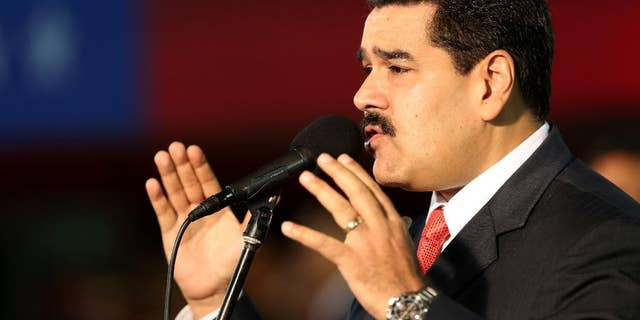 CARACAS, Venezuela – Venezuela's socialist government on Tuesday recalled for consultations its ambassador to Spain to protest Prime Minister Mariano Rajoy's call to free an opposition leader.
Rajoy met with the wife of jailed activist Leopoldo Lopez last week in Madrid and posted on Twitter a message urging his release. That's something the United States, the United Nations and other foreign governments have demanded previously.
President Nicolas Maduro blasted the conservative leader for "interfering" in Venezuela's affairs and looking to distract attention from Spain's economic crisis.
"He thinks he's the king, the owner of the Americas," Maduro said last week while ordering a review of relations with the former colonial power.
Lopez has been jailed since February for his role in protests that shook Venezuela. He is charged with inciting violence.