Venezuela officials say ex-general, 10 other soldiers implicated in coup plot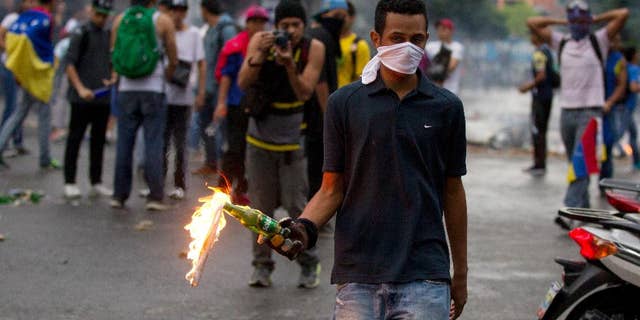 CARACAS, Venezuela – Venezuelan officials say a retired air force general has been arrested and 13 other people are implicated in a plot to overthrow President Nicolas Maduro.
President Nicolas Maduro said the plan was to attack his presidential palace and other government buildings on Thursday.
Congress president Diosdado Cabello said in a television broadcast late Thursday evening that 11 soldiers were among those implicated, including a retired general, and he said several have been arrested. He also named two opposition politicians and a businessman as plotters.
Cabello showed photos of weaponry and other items he said had been seized from those implicated.
Venezuela's government has frequently alleged coup plots. Last year three air force officers were arrested, but there has been no word on developments in their case.