Venezuela attorney general says Congress is now unconstitutional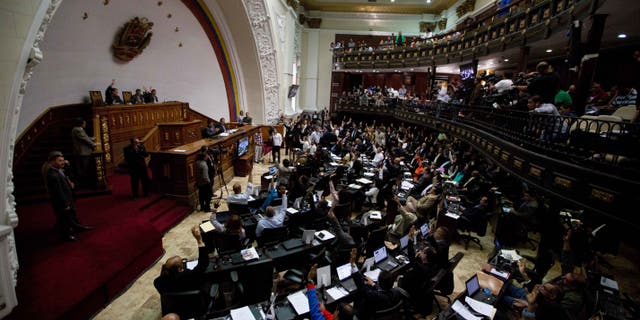 NEWYou can now listen to Fox News articles!
CARACAS, Venezuela (AP) – The conflict between Venezuela's socialist government and its opposition-led Congress is growing even sharper.
The country's attorney general says the National Assembly is now illegally constituted because in recent days it swore in three members who'd been ruled out by the government-friendly Supreme Court.
Attorney General Reinaldo Munoz said Saturday that the congressional action threatens democracy and indicated that bills it passes would be invalid.
President Nicolas Maduro's government has largely ignored Congress in any case. And the Supreme Court has sided with the executive in every case.
Like us on Facebook
Follow us on Twitter & Instagram