Venezuela And Bolivia Angry At U.S. For Putting Nations On Drug 'Black List'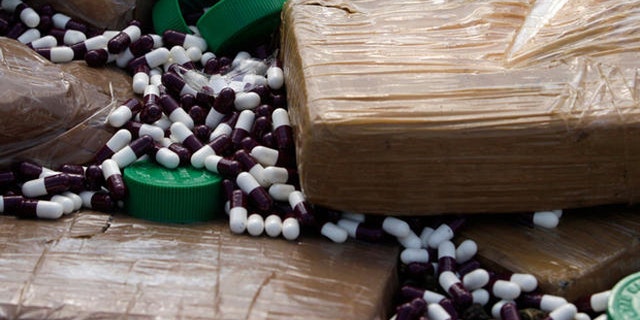 A White House report blacklisting Bolivia and Venezuela as major countries for drug production and transportation respectively has drawn the ire of leaders in Caracas and La Paz.
The statement – released last week and signed by U.S. President Barack Obama – named Venezuela and Bolivia, along with Burma, as failing to adhere to international counternarcotics obligations over the past year. The same accusations were leveled against the Latin American nations last year.
"I hereby designate Bolivia, Burma, and Venezuela as countries that have failed demonstrably during the previous 12 months to make substantial efforts to adhere to their obligations under international counternarcotics agreements," Obama said in the statement.
Drug trafficking has been a touchy issue in U.S.-Venezuelan relations ever since the late leader Hugo Chávez expelled the U.S. Drug Enforcement Agency (DEA) in 2005 and accused its agents of spying on the "Bolivarian Revolution."
Speaking over the weekend, the country's national anti-drug office chief, Alejandro Keleris, said that Venezuela arrested more than 6,400 people for trafficking and seized almost 80,000 pounds of various drugs since the beginning of 2013. It also captured more than 100 drug gang bosses and handed over 75 to other countries, including the U.S., since 2006, said Keleris.
"We strongly reject the accusation … the United States is trying to ignore our government's sovereign policies," he said.
The Bolivian government also lashed out against the use of a presidential statement to chastise a country's drug control efforts.
"The forced charges by the U.S. government are intended to cover up the fallacy of eradication and interdiction," the Bolivian government said in statement, according to Bolivian newspaper La Razón.
Bolivia is another country that has been at odds with the U.S. thanks to its policies in combating drug trafficking. Bolivian President Evo Morales is a former coca grower and he has strongly pushed for the legalization of the plant, the base product for cocaine.
Morales also booted the DEA. out of the Bolivia in 2008 over accusations of spying, and in May 2013 the U.S. announced it would shut down its anti-drug office in the Andean nation.
Besides Venezuela and Bolivia, the White House statement said that both Central America and the Caribbean were areas of major concern for the U.S. anti-drug operations – although officials in Washington tend to deal with friendly cooperation from the governments of those countries.
Follow us on twitter.com/foxnewslatino
Like us at facebook.com/foxnewslatino