Vatican sending diplomat to Summit of the Americas amid U.S.-Venezuela spat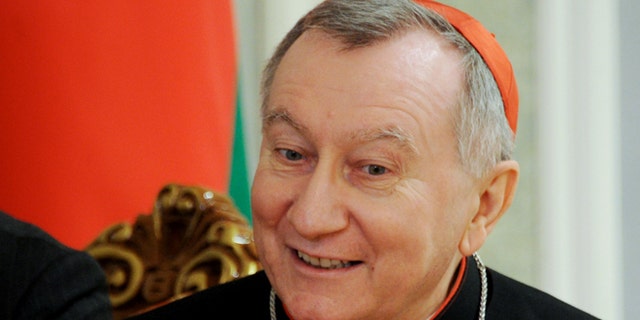 PANAMA CITY (AP) – Pope Francis is sending a top emissary to a gathering between U.S. President Barack Obama and the leaders of Latin America.
Panama on Thursday confirmed that the Vatican secretary of state, Cardinal Pietro Parolin, will attend next month's Summit of the Americas.
But Foreign Minister Isabel De Saint Malo dismissed speculation that the presence of the veteran diplomat was an attempt to smooth over the tensions between Venezuela and the U.S. that threaten to overshadow what had looked to be the summit's highlight: a historic handshake between Obama and Cuban President Raúl Castro after the two leaders decided to restore full relations in December.
"For the first time we have a Latin American pope, so it's good opportunity for him to send a message" to the region, De Saint Malo, who is also Panama's vice president, told reporters during a tour of the summit's venue. She said it is the first time the Vatican has been invited to attend the hemispheric gathering.
Parolin served as the Holy See's ambassador to Venezuela until 2013, and last year he helped facilitate talks between President Nicolás Maduro's socialist government and the opposition to end weeks of violent unrest. Those talks collapsed after calm was restored and the government refused to meet the opposition's demands for greater economic and political space.
The Vatican also played a role in secret talks between the U.S. and Cuba to re-establish diplomatic ties.
The next step in the U.S.-Cuba rapprochement is the reopening of embassies and the removal of Cuba from a State Department list of terror-sponsoring nations. But progress has been slow and Castro publicly chastised the Obama administration recently for its decision to put sanctions on seven senior Venezuelan officials for purported human rights violations. Venezuela is Cuba's top ally.
Even moderate governments in South America have condemned the Obama administration's actions and Maduro and leftist allies have vowed to take their campaign to denounce U.S. aggression against Venezuela to the summit.
Like us on Facebook
Follow us on Twitter & Instagram