Vatican Lists Core Teachings for Traditionalists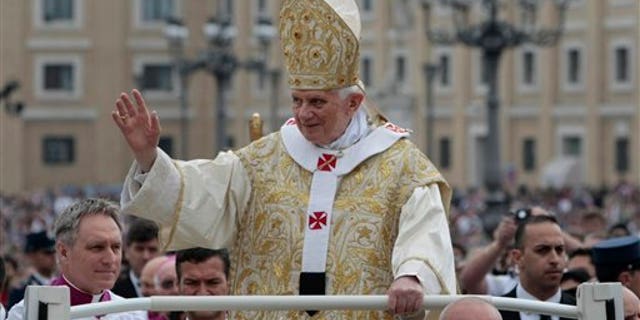 VATICAN CITY -- The Vatican told a group of breakaway traditionalists on Wednesday that they must accept some core church teachings if they want to be brought back into the fold of the Roman Catholic Church.
The Vatican's chief doctrinal official, Cardinal William Levada, met with the head of the Society of St. Pius X on Wednesday, the latest in Pope Benedict XVI's efforts to reconcile with the group opposed to the liberalizing reforms of the Second Vatican Council.
The Vatican said it handed over a "doctrinal preamble" listing core principles of church teaching and interpretation that must be accepted by the society. But it said specific issues about Vatican II could be left to "legitimate discussion."
A Vatican statement provided no further details.
The society was founded by the late ultraconservative Archbishop Marcel Lefebvre in 1969 and split from Rome over the interpretation of Vatican II's reforms, particularly those which revolutionized the church's relations with Jews and allowed for the celebration of Mass in the vernacular rather than Latin.
In 1988, the Vatican excommunicated Lefebvre and four of his bishops after he consecrated them without papal consent.
Despite concerns from liberal Catholics, Benedict has made clear from the start of his pontificate that he wanted to reintegrate the group back into the Vatican's fold, meeting within months of his election with the current head of the society, Bishop Bernard Fellay.
In 2007, Benedict answered one of Fellay's key demands by relaxing restrictions on celebrating the Latin Mass. Two years later, he lifted the excommunication of the four bishops, including that of a Holocaust denier whose rehabilitation sparked outrage among Jews and Catholics alike.
In the years since, the Vatican and the society met eight times to try to work out the theological and doctrinal differences that separated them in a bid to fully reintegrate the society's members into the church. Those talks led to Wednesday's set of mimimal requirements issued by the Vatican.
The Holy See has previously insisted that the society's members must "fully recognize" Vatican II as well as the teachings of all the popes who came after it, if they want to be fully reintegrated into the Church.
The society says it is upholding true Catholic tradition by rejecting elements of Vatican II's teachings, and says the Church's current problems, including a shortage of priests, are a direct result of the 1962-65 meetings.