Vatican envoy's visit to Venezuela canceled amid tensions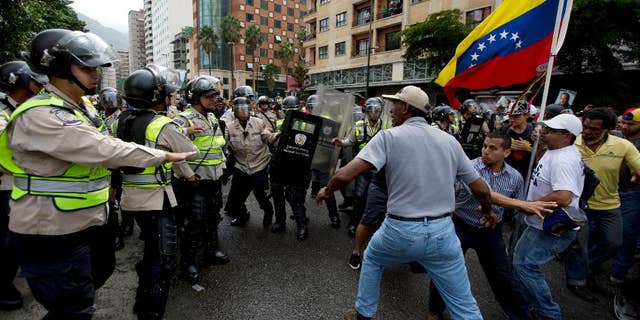 NEWYou can now listen to Fox News articles!
CARACAS, Venezuela – A planned Venezuela visit by the Vatican's foreign minister has been called off amid mounting tensions between the country's government and the political opposition.
The Vatican embassy in Caracas says in a Thursday statement that the cancellation of Archbishop Paul Gallagher's trip was not decided by the Holy See. That implies Venezuela may have asked that he not come.
Papal spokesman the Rev. Federico Lombardi had stressed in recent days that the purpose of the May 24-29 trip was to participate in the consecration of a Venezuelan bishop recently named the Vatican's ambassador to the Congo.
But the visit took on greater diplomatic weight amid speculation that he could play a role in defusing an increasingly turbulent political crisis as the opposition seeks to oust President Nicolas Maduro.