Van explodes outside office of Australian Christian Lobby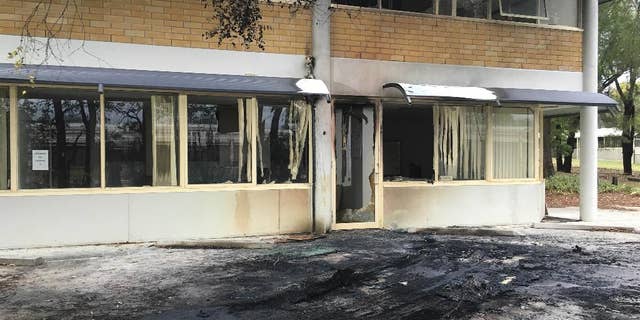 SYDNEY – A van carrying gas cylinders exploded outside the headquarters of a Christian lobbying group in Australia's capital, though there did not appear to be any political motivations behind the incident, police said Thursday.
The driver, a 35-year-old Australian man, was the only person injured in Wednesday night's explosion, which seriously damaged the van and blew out windows in the two-story building, Australian Capital Territory police said.
Police said it appears the driver ignited gas cylinders that were inside the van, causing the explosion. He then took himself to a hospital, where he was being treated for serious burns.
"Police were able to establish the man's actions were not politically, religiously or ideologically motivated," police said in a statement. They did not release his name, saying only that he was not previously known to authorities.
The head of the Australian Christian Lobby, a conservative advocacy group, said his group had received anonymous threats over the past year because of its opposition to gay marriage and equality for transgender students.
"I don't know the motivation of last night's attack, but the context of what I see here is in the context of multiple death threats and threats of violence that my staff have endured over the course of this year," managing director Lyle Shelton told reporters in Canberra.
The group has locked the building for most of this year after never doing so for at least eight years, he said, calling the incident a "truly shocking situation."
Police said they were investigating the threats against the group. A spokeswoman declined to release any more details of the investigation.
The van was removed from the scene early Thursday morning.