USS Ronald Reagan visits South Korean port after week-long joint military drills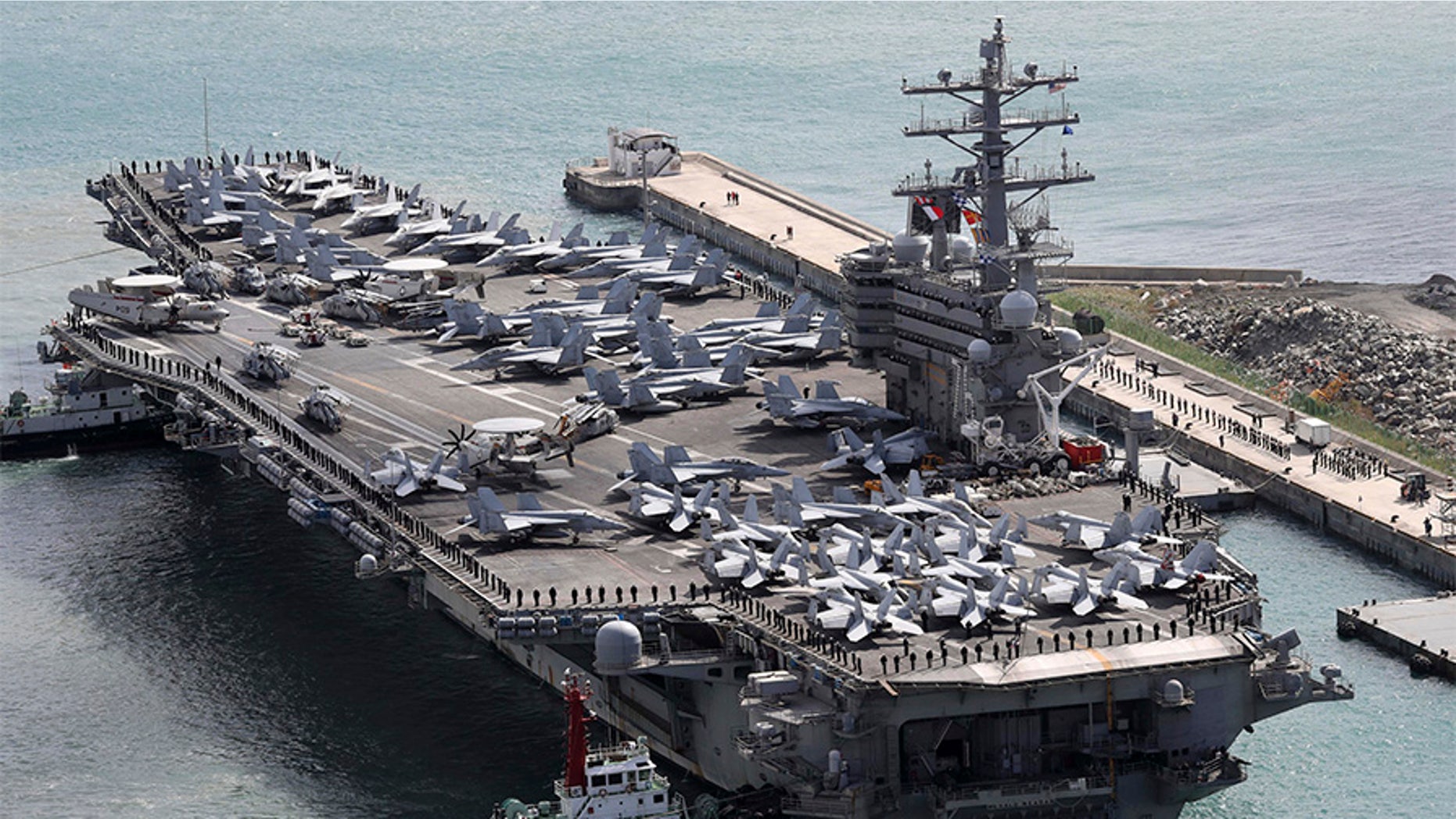 The USS Ronald Reagan sailed into a South Korean port Saturday following week-long joint naval exercises that North Korea brands a "rehearsal for invasion."
Rear Adm. Brad Cooper, commander of Naval Forces Korea, said aboard the nuclear- powered aircraft carrier that that the drills enhanced the allies' ability to coordinate operations.
The five-day drills that ended Friday involved fighter jets, helicopters and 40 naval ships and submarines from the two countries training for potential North Korean aggression. In an apparent show of force against North Korea, the United States also sent several of its advanced warplanes, including four F-22 and F-35 fighter jets and two B-1B long-range bombers, for an air show and exhibition in Seoul that began on Tuesday.
"The purpose of those exercises and operations are to enable the combined defense of the Republic of Korea and have them throughout," Rear Adm. Marc Dalton, U.S. Commander of Carrier Strike Group Five, said, according to Reuters.
"Whether we had any interaction with North Koreans, we had no interaction with any North Korean forces at any point during this exercise," Reuters quoted Dalton as adding.
The Ronald Reagan and its strike group of ships docked in Busan.
NORTH KOREA CALLS US MILITARY DRILLS NEAR PENINSULA 'REHEARSAL FOR INVASION'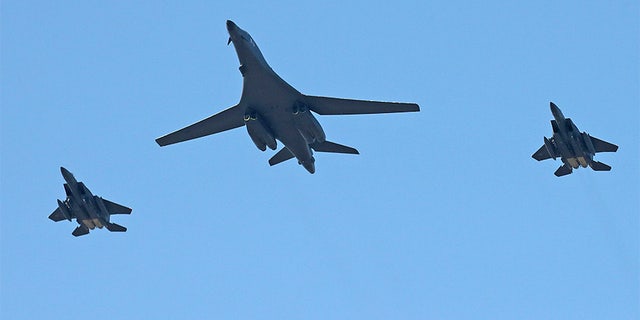 Local South Koreans greeted the sailors in traditional dress, Star and Stripes reported.
There was also a large sign saying "U.S. troops go home" and an accompanying song greeted the sailors at the naval base's front gate, the paper reported.
Jeong Jun-ho, 15, of Busan, jumped out of his family's car to watch the Ronald Reagan pull into port.
"I'm scared about this; I don't like war," he told Stars and Stripes.
The drills came ahead of President Donald Trump's first official visit to Asia next month that's likely to be overshadowed by tensions with North Korea.
North Korea's official Rodong Sinmun newspaper said Saturday that the latest naval drills have driven the situation of the Korean Peninsula to a "touch-and-go situation" and accused the allies of "getting frantic with the move to start a nuclear war."
The Associated Press contributed to this report.