US Won't Return Adopted Girl, Guatemalan Authorities Say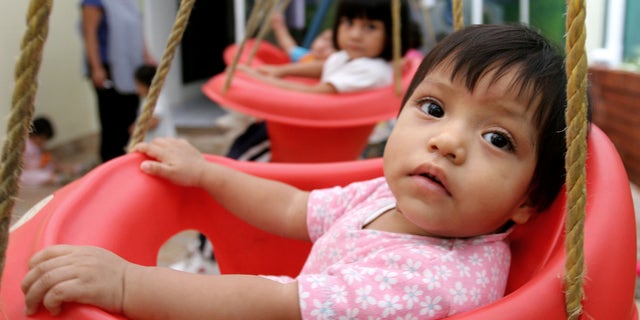 GUATEMALA CITY – Guatemalan authorities said that United States officials will not return a girl who was adopted after allegedly being snatched from her Guatemalan mother, because the two countries had not signed the Hague Abduction Convention at the time of the kidnapping.
Foreign Relations Ministry spokeswoman Celeste Alvarado quoted a diplomatic cable from the U.S. State Department as saying the two countries formally ratified the convention on Jan. 1, 2008, after toddler Anyeli Hernández Rodríguez was reported abducted by her biological mother in November 2006.
Alvarado said the U.S. note cites Hague Convention articles indicating it isn't required to return the child if there was no treaty in force at the time.
The girl was adopted by a Missouri couple, and a Guatemalan judge ordered government agencies to petition for her return.
Time is running out; the five-year window is nearly up.
The adoptive parents are Timothy and Jennifer Monahan of Liberty, Missouri. A public relations firm they hired said last year that they "will continue to advocate for the safety and best interests of their legally adopted child."
The U.S. Embassy in Guatemala referred all questions about the court ruling to the State Department.
A leading Guatemalan activist in the case disagreed with the State Department's position, arguing that the U.S. government is obligated under international treaties to return victims of human trafficking or irregular adoptions that have occurred within the past five years.
The girl left the country on Dec. 9, 2008, according to court records, and that date and not her abduction date should be taken into account, said Claudia Hernández, assistant director of the Survivors Foundation, a human rights group that filed the court case for the child's biological mother, Loyda Rodríguez.
"Unfortunately, the case was filed with the girl's original abduction date in 2006 when the U.S. and Guatemala did not have an agreement," Hernández said. "We've been seeking a firm in the United States that would take this to court, and sadly we're losing hope."
"Time is running out; the five-year window is nearly up," Hernandez said.
Hernández's group hasn't alleged the U.S. couple who adopted the girl knew anything about her being kidnapped.
Anyeli Hernandez Rodríguez was born Oct. 1, 2004, the second child of Rodríguez, a housewife, and her bricklayer husband, Dayner Orlando Hernández.
The girl disappeared Nov. 3, 2006, as Rodríguez was distracted while opening the door to their house in a working class suburb, San Miguel Petapa. She turned to see a woman whisk the girl, then 2 years old, away in a taxi.
Rodríguez spent over a year at an adoption agency before being adopted by the U.S. family.
Guatemala's quick adoptions once made this Central American nation of 14 million people a top source of children for the U.S., leading or ranking second only to China with about 4,000 adoptions a year.
But the Guatemalan government suspended adoptions in late 2007 after widespread cases of fraud, including falsified paperwork, fake birth certificates and charges of baby theft — though they still allowed many adoptions already in process to go ahead.
The International Commission Against Impunity in Guatemala, a U.N.-created agency prosecuting organized crime cases in Guatemala, has reviewed more than 3,000 adoptions completed or in process and found nearly 100 grave irregularities.
Guatemalan authorities have prosecuted three people on charges relating to the alleged abduction.
Based on reporting by The Associated Press.
Follow us on twitter.com/foxnewslatino
Like us at facebook.com/foxnewslatino