US woman accused in Zimbabwe is set to be freed on bail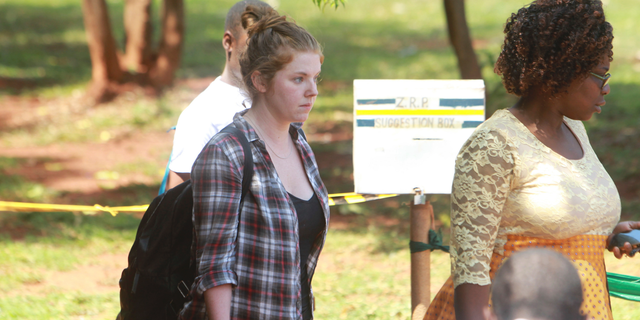 HARARE, Zimbabwe – The American woman charged with subversion in Zimbabwe over allegedly insulting President Robert Mugabe on Twitter is set to be freed on bail.
Martha O'Donovan on Thursday was ordered freed on $1,000 bail. The New Jersey native will return to court on Wednesday.
O'Donovan is accused of calling the 93-year-old Mugabe a "sick man" in a tweet including an image of the president with a catheter.
O'Donovan faces up to 20 years in prison if convicted for subversion. She also faces a charge of undermining the authority of or insulting the president, which carries up to a year in prison.
O'Donovan has denied the charges as "baseless and malicious."
Hers was the first arrest since Mugabe last month appointed a cybersecurity minister, criticized by activists as targeting social media.