US to stay neutral in all-out clashes between Kurds and Iraqis
The U.S. is seeking to stay neutral in a conflict between two allies against the Islamic State, prompting concerns whether the distraction could derail the efforts to stabilize the region.
Iraqi Prime Minister Haider al-Abadi ordered Iraqi army to move into Kirkuk province on Monday in an attempt to take over the area from the Kurdish Peshmerga forces that took the land when they defeated ISIS militants.
The confrontation follows the independence referendum in which the Kurds voted in favor of establishing their own state, despite objections from the Iraqi government and the U.S.
Kurdish officials accused the Iraqi army of conducting a "major, multiprong attack" and said heavy clashes occurred on Kirkuk's outskirts. The Iraqis insist they met little resistance and the Kurds yielded the province quickly.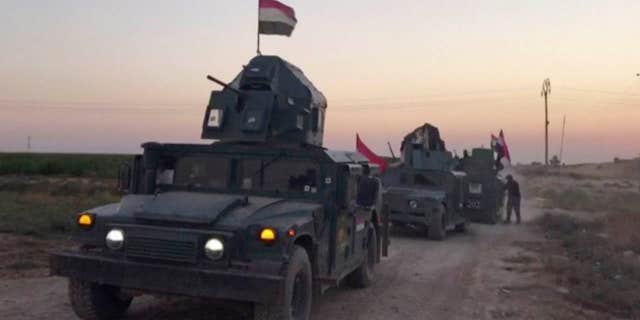 U.S. State Department spokesperson Heather Nauert said Monday the U.S. is urging all sides to "restore calm" to "avoid further clashes."
It echoed President Donald Trump's position on Monday, saying the U.S. government will not take side in the escalating civil war. "We don't like the fact that they're clashing," he told reporters at the White House on Monday, before adding that "We're not taking sides."
The civil war was largely in-waiting following Washington's insistence to avoid sending large-scale troops to the Middle East and instead fight ISIS using two proxy groups – the Iraqis and the Kurds while ignoring potential needs after the defeat of the militants, The Wall Street Journal reported.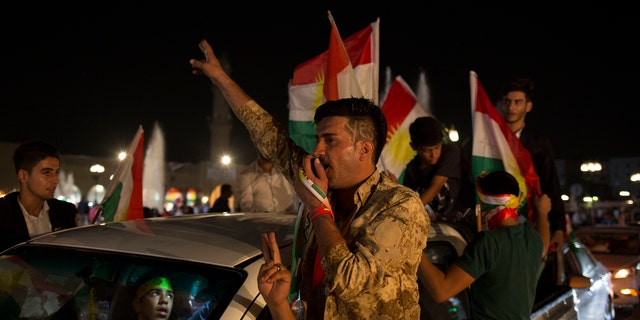 The U.S. neutrality in the dispute between the Iraqis and the Kurds serves as an endorsement for the Iraq's government position that the Kurdish region cannot claim independence. "Inaction is a form of action," Lukman Faily, a former Iraqi ambassador to the U.S. told the Journal.
"This situation requires a peaceful, political solution," a State Department official told the Journal, warning that the conflict will only favor Islamic State and Iran. "The U.S., the government of Iraq, the Kurdistan Regional Government and our entire coalition must be united in prioritizing the final defeat of ISIS."
The Kurds will interpret the U.S. neutrality as a rebuke to them as they were key supporters of the U.S. presence in the region since the 2003 Iraq invasion.
The further plans of the Iraqi government remain unclear, with a U.S. military official saying the central government unlikely to go after other Kurds-controlled areas, at least "for now," the Journal reported.
The Associated Press contributed to this report.