US tech company says it will no longer sell equipment to China to expand Uighur DNA tracking capability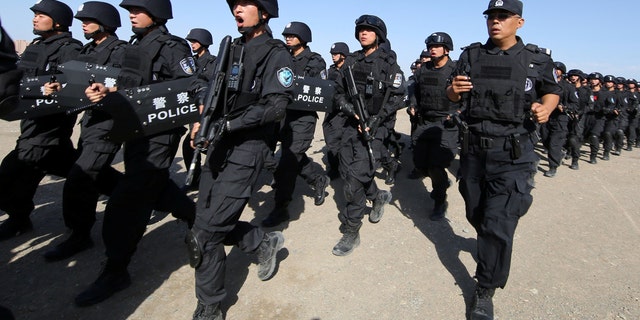 A U.S. biotech company will no longer allow China to purchase equipment believed to have been used to help the ruling Communist Party create a DNA database of the country's Uighur minority.
China in recent years has been able to ramp up its controversial monitoring and detaining of the ethnic group mostly situation in the Xinjiang province with the "help of Americans", according to a New York Times report.
Massachusetts-based Thermo Fisher subsequently announced: "As the world leader in serving science, we recognize the importance of considering how our products and services are used – or may be used – by our customers."
KEANU REEVES' PICTURE AMONG TOOLS IN CHINA'S CRACKDOWN ON UIGHUR MINORITY
Two years ago, Human Rights Watch reported that China had placed an order for equipment to expand its DNA sequencing capacity, with Thermo Fisher later named by a scientific industry publication as the supplier.
However, the questionable practice is believed to have been taking place for at least another year and reportedly entailed Chinese government officials offering blood tests as a component of a free health check-up program. State-run news outlets have proclaimed that some 36 million people have participated, while others belonging to the beleaguered minority have said they didn't give up their DNA willingly.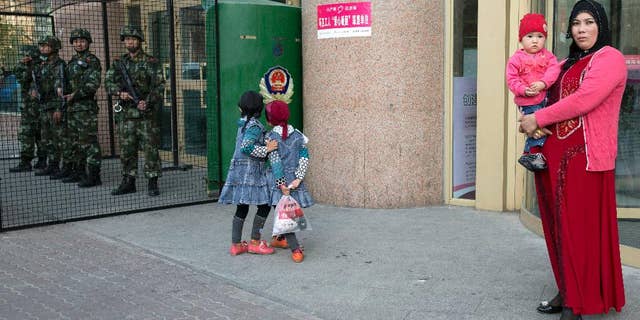 Skepticism has since swirled over the use of the genetic material by the government, who maintain that it is part of a health screening and that no human rights abuses are being committed against the Uighurs. Much of the international community has expressed concern it is being used to illicitly track and possibly detain members of the group.
UIGHURS TO CHINA: POST A VIDEO OF MY MISSING RELATIVES, TOO
As it stands, at least one million Uighurs are estimated to have been imprisoned or placed in what China calls "re-education camps" – but what many activists say are actually "concentration camps."
Several Uighurs told Fox News of terrible conditions at the camps, which they charge don't have enough proper food or medicine for those who fall ill. Detainees, who are aged from around 14-80, are said to mostly spend their time in indoctrination sessions – singing songs devoted to the Chinese Communist Party and listening to lectures – and have no access to the outside world.
The Uighurs, who are a Muslim majority, assert that they are being brutally targeted given their religion and are being forced to submit to China's indoctrinated Communist rule, while the government proclaims their actions to "re-educate" are merely in the interest of national security.