US Ship Captain, Crew Free After Venezuela Drops Trafficking Charges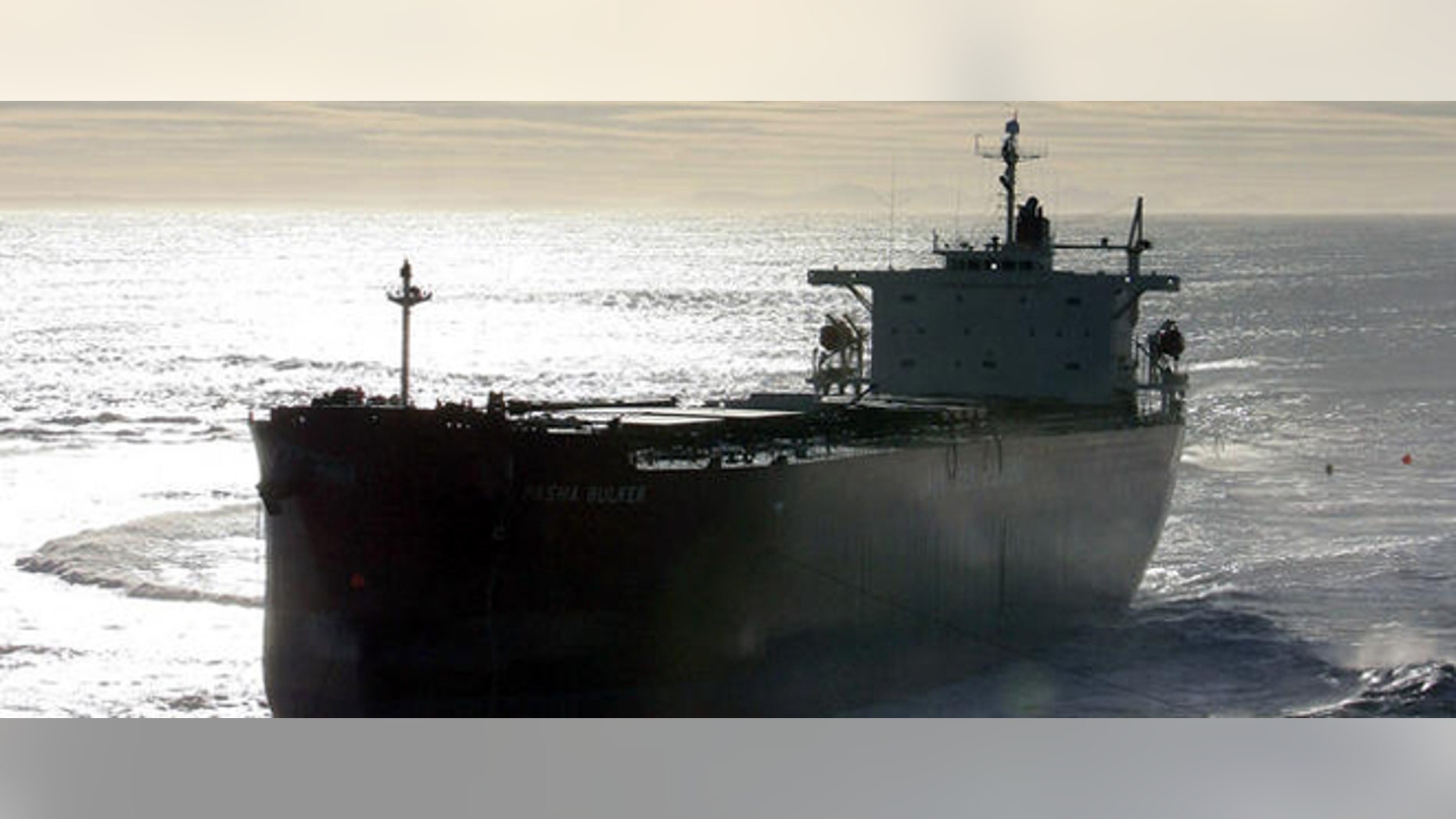 CARACAS, Venezuela – A U.S. cargo ship and its crew are expected to head home Monday or Tuesday, after being held for over a week by Venezuelan authorities on suspicion of arms trafficking.
Venezuelan authorities dropped arms-trafficking charges against the 14 American crew members and the captain of the Ocean Atlas on Sunday.
Captain, Jeffrey Michael Raider, 45, of Texas, was arrested Aug. 29 when they found weapons during a search. The remaining 14 members of the cargo vessel were required to stay aboard the ship during the captain's detention.
An embassy official said the captain of the Ocean Atlas was being held for an alleged infraction "involving documentation for three rifles carried on board as part of the ship's anti-piracy security package."
U.S. State Department spokesman Patrick Ventrell said the ship had the necessary customs paperwork for the rifles.
"We, of course, know that the high seas and that piracy have been a major topic in recent months and years, and so that's something we've been combating," he said. "It's normal for many ships to have some type of self-defense on board."
Pirate attacks happen often along the African coast of Somalia, though rarely occur along the shores of Latin America.
The 120-meter (396-foot) vessel docked in the western port of Maracaibo on Aug. 29. It is operated by Intermarine LLC. The Houston- and New Orleans-based company did not respond to a call seeking comment. Venezuelan Interior Ministry officials couldn't be reached for comment.
President Hugo Chávez announced last month that Venezuelan authorities detained another U.S. citizen and were interrogating him because they suspected him of being a "mercenary."
Chávez, a fierce critic of U.S. policies, said the man could be involved in a purported plot to destabilize the country if the opposition loses the Oct. 7 presidential vote. But the president did not provide any details regarding the man's suspected involvement in the alleged conspiracy.
The socialist leader said the man was arrested Aug. 4, when he was crossing into Venezuela from Colombia on a bus in the middle of the night. Chávez said officials became suspicious when they found a U.S. passport with entrance and exit stamps from countries including Iraq, Afghanistan and Libya.
The detention of the two Americans could stoke long-standing tensions between Venezuela and the United States ahead of the presidential election, which is seen by many as the most difficult challenge Chávez has faced in his almost 14 years in power.
Based on reporting by the Associated Press.
Follow us on twitter.com/foxnewslatino
Like us at facebook.com/foxnewslatino