US service member killed in Afghanistan, second American slain in less than a week, officials say
An American service member was killed in a joint combat operation with Afghan forces in eastern Afghanistan, two U.S. officials told Fox News on Thursday, making the soldier the second American service member killed in action there since Saturday.
The Pentagon is expected to issue a statement and is withholding the slain service member's identity until next of kin notifications are completed.
It's not immediately clear what caused the U.S. casualty, but an official told Fox News that an Afghan soldier was also killed and "several" others were wounded.
Four U.S. service members have been killed in action in Afghanistan this year after 11 died in 2017.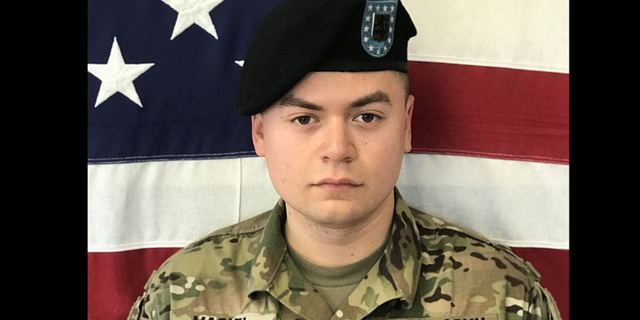 U.S. officials have ruled out an "insider attack" from Afghan forces, which was responsible for the death of Army Cpl. Joseph Maciel at Tarin Kowt airfield in Uruzgan province in southern Afghanistan over the weekend.
There are roughly 15,000 U.S. troops on the ground after the Trump administration added roughly 3,000 earlier this year to advise Afghan security forces closer to the front lines. U.S. military involvement has fallen significantly since more than 100,000 U.S. troops were deployed there in 2010 and 2011.
ISIS 'CAPITAL' CAPTURED IN AFGHANISTAN, OVER 160 FIGHTERS KILLED BY US, AFGHAN TROOPS
While the U.S. has a much smaller military footprint in Afghanistan today, American airstrikes have risen significantly in Afghanistan in the past year. According to U.S. Air Force strike data, in the first five months of this year, more bombs and other munitions have been dropped against the Taliban and an ISIS-affiliate than in all of 2016 and 2015 combined.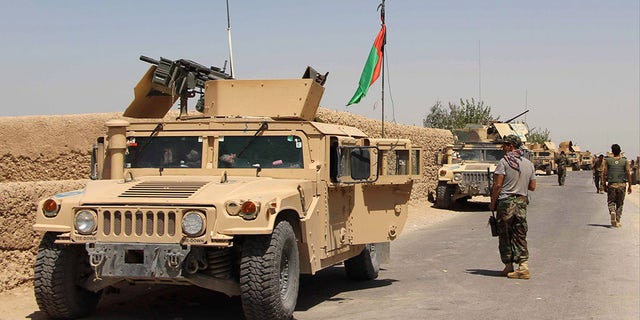 The latest U.S. casualty comes as the NATO summit turns to Afghanistan on Day 2 in Brussels. Afghanistan's President Ashraf Ghani is meeting with world leaders and with various media outlets on Thursday.
NATO has agreed to fund Afghan security forces through 2024, with British Prime Minister Theresa May saying the U.K. will send roughly 450 more troops to serve in non-combat roles in Afghanistan.
Elsewhere in Afghanistan Thursday, the Taliban launched fresh attacks on army outposts in the northern province of Kunduz following a brief cease-fire corresponding with the end of Islam's holy month of Ramadan and Eid-al-Fitr celebrations last month.
US SOLDIER KILLED IN 'APPARENT INSIDER ATTACK' IN AFGHANISTAN ID'D
Earlier this week, a number of Islamic scholars met in Saudi Arabia to discuss an end to Afghanistan's war with a renewed call on Taliban leaders to renounce violence against Afghan forces and the U.S. military -- nearly 17 years after the 9/11 attacks.