US seeing signs Iran engaged in Iraq strife, official says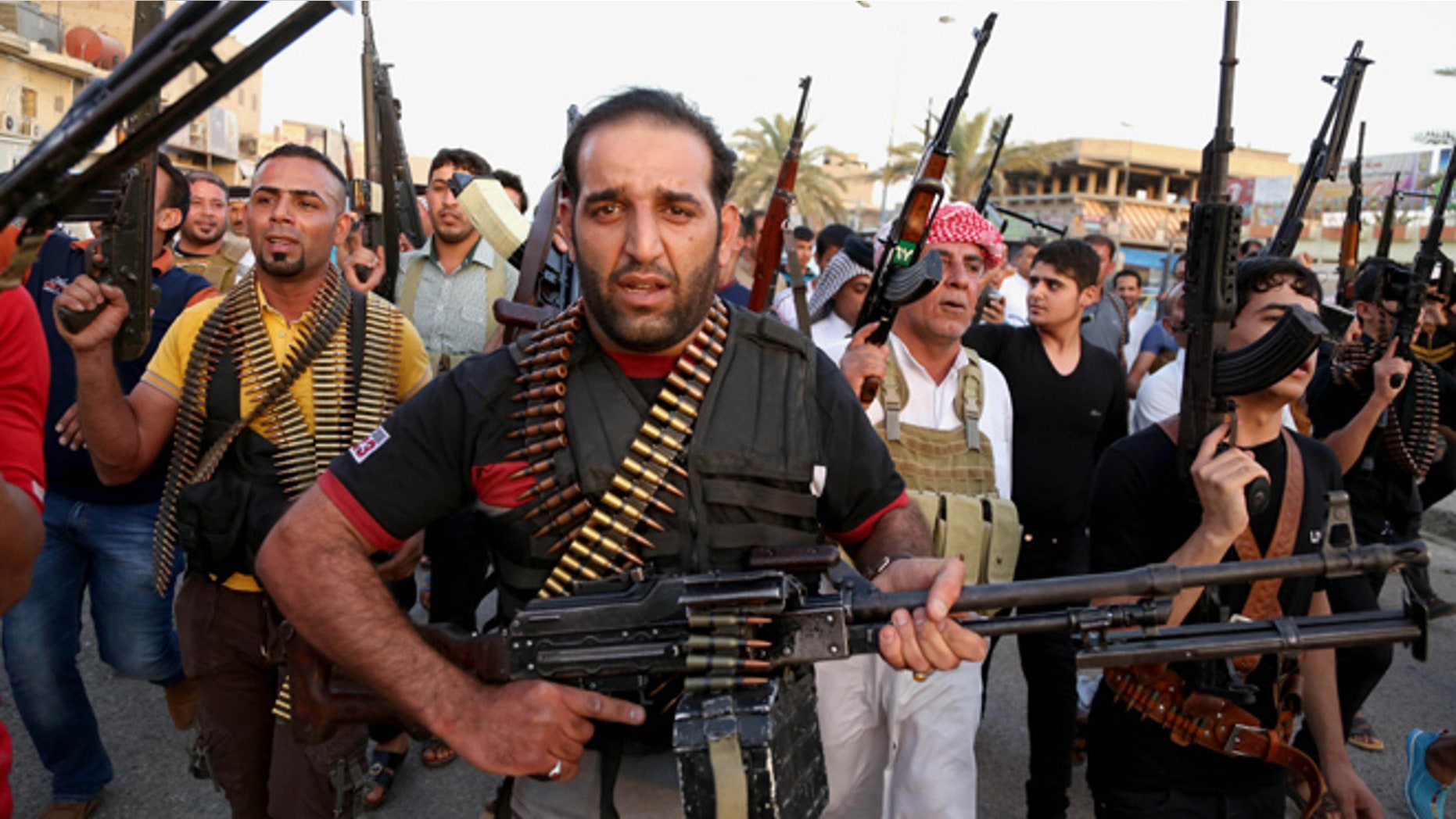 A senior U.S. defense official said Friday U.S. officials were seeing signs that Iranian fighters were engaged in Iraq, a development the source described as "concerning."
But it was not immediately clear how many troops were involved.
The defense official told Fox News the United States had been watching the swift gains made by the Sunni group known as Islamic State in Iraq and the Levant (ISIS)  for months, adding "this didn't just happen."
"This is bad," the official said, adding that "there is not much we can do (militarily). We are way behind the curve."
The official said people in the U.S. Embassy feel threatened, but it's too "politically sensitive" to evacuate them right now.
On Friday, ISIS fighters made fresh gains, driving government forces at least temporarily from two towns in an ethnically mixed province northeast of Baghdad. The assault threatens to embroil Iraq more deeply in a wider regional conflict feeding off the chaos caused by the civil war in neighboring Syria.
The fast-moving rebellion, which also draws support from former Saddam Hussein-era figures and other disaffected Sunnis, has emerged as the biggest threat to Iraq's stability since the U.S. withdrawal in 2011. It has pushed the nation closer to a precipice that could partition it into Sunni, Shiite and Kurdish zones.
Some 150 fighters from the Revolutionary Guards elite Quds force had already been dispatched to Iraq by Tehran, and the division's powerful commander, Qassem Suleimani, met with Iraqi Prime Minister Nouri al-Maliki Thursday and offered to send two notorious Iranian brigades to aid in the defense of Baghdad. That could amount to as many as 10,000 soldiers sent to fight the ISIS.
In addition to protecting the strategic border to Syria, Iran's government has interests in safeguarding holy shrines and sites in Najaf and Karbala, significant to the Shiite Islamic religion. Many Iranians make pilgrimage to these sites every year.
Predominantly Shiite Muslim Iran will combat the "violence and terrorism" of Sunni extremists who have launched an anti-government offensive in neighboring Iraq, Iran's President Hassan Rouhani warned on Thursday. On Friday, Iraq's top Shiite cleric urged Iraqis to defend their country.
President Obama urged Iraq's leaders Friday to "solve their problems" as they face Al Qaeda-inspired militants overrunning cities and marching toward Baghdad -- but said he was reviewing possible U.S. military responses.
Obama, speaking on the South Lawn before departing for North Dakota, reiterated that the U.S. would "not be sending U.S. troops back into combat."
Fox News' Jennifer Griffin, Justin Fishel, Adam Housley and The Associated Press contributed to this report.