US responds to Russian threat after shoot-down of Syrian jet
U.S. pilots operating over Syria won't hesitate to defend themselves from Russian threats, a Pentagon spokesperson said Monday in the latest escalation between the two superpowers since a U.S. jet shot down a Syrian aircraft on Sunday.
"We do not seek conflict with any party in Syria other than ISIS, but we will not hesitate to defend ourselves or our partners if threatened," Capt. Jeff Davis told Fox News.
Chairman of the Joint Chiefs of Staff Gen. Joseph Dunford doubled down on that rhetoric during a Monday speech at the National Press Club.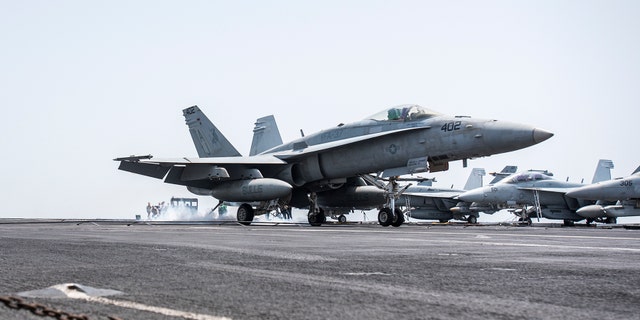 "I'm confident that we are still communicating between our operations center and the Russia federation operations center -- and I'm also confident that our forces have the capability to take care of themselves," Dunford said.
Department of Defense spokesperson Maj. Adrian J.T. Rankine-Galloway said coalition aircraft would continue conducting "operations throughout Syria, targeting ISIS forces and providing air support for Coalition partner forces on the ground."
"As a result of recent encounters involving pro-Syrian Regime and Russian forces, we have taken prudent measures to re-position aircraft over Syria so as to continue targeting ISIS forces while ensuring the safety of our aircrew given known threats in the battlespace," Rankine-Galloway said in a statement.
Earlier Monday, Russian officials threatened to treat U.S.-led coalition planes flying in Syria, west of the Euphrates River, would be considered targets.
The news came one day after the first time in history a U.S. jet shot down a Syrian plane – and the first time in nearly 20 years the U.S. has shot down any warplane in air-to-air combat.
The last time a U.S. jet had shot down another country's aircraft came over Kosovo in 1999 when a U.S. Air Force F-15 Eagle shot down a Serbian MiG-29.
On Sunday, it was a U.S. F-18 Super Hornet that shot down a Syrian SU-22 after that jet dropped bombs near U.S. partner forces taking on ISIS.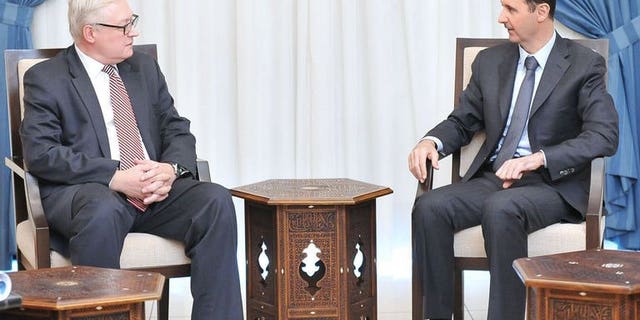 Russia's defense ministry also said Monday it was suspending coordination with the U.S. in Syria over so-called "de-confliction zones" after the downing of the Syrian jet.
NAVY SHOOTS DOWN SYRIAN WARPLANE
The United States and Russia, which has been providing air cover for Syria's President Bashar Assad since 2015 in his offensive against ISIS, have a standing agreement that should prevent in-the-air incidents involving U.S. and Russian jets engaged in operations over Syria.
The Russian defense ministry said it viewed the incident as Washington's "deliberate failure to make good on its commitments" under the de-confliction deal.'
IRAN STRIKES SYRIA OVER TEHRAN TERROR ATTACKS
Russian Deputy Foreign Minister Sergei Ryabkov, in comments to Russian news agencies, compared the downing to "helping the terrorists that the U.S. is fighting against."
"What is this, if not an act of aggression," he asked.
Meanwhile, the U.S.-backed opposition fighters said Assad's forces have been attacking their positions in the northern province of Raqqa and warned that if such attacks continue, the fighters will take action.
"Would just tell you that we'll work diplomatically and militarily in the coming hours to establish deconfliction," Dunford said.
Fox News' Lucas Tomlinson and Jennifer Griffin and The Associated Press contributed to this report.