US promises up to $2 billion in loan guarantees to Ukraine if reforms continue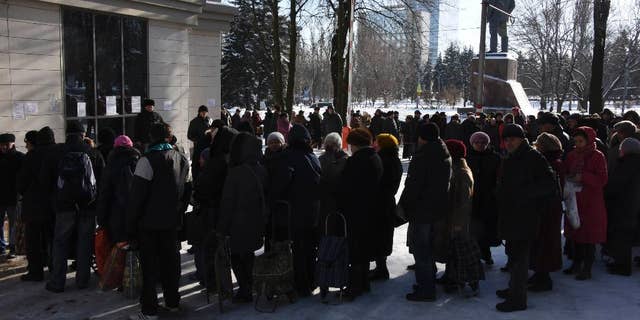 BRUSSELS – The United States has reinforced Western assistance for Ukraine by promising up to $2 billion in loan guarantees if that effort is matched by economic and political reforms in Kiev.
The U.S. State Department said Tuesday it intends to provide $1 billion in the first half of 2015 and an additional $1 billion in the second half, if progress continues.
The commitment to help stave off a financial crisis comes a week after the European Union pledged 1.8 billion euros ($2.1 billion) to strengthen the struggling nation's resilience as it faces war in the east.
EU President Donald Tusk said Tuesday that Ukraine could also expect more humanitarian aid to deal with the problems.
Tusk added the bloc "must stay the course" with sanctions against Russia at least until March.