US officials: Turkey Oks use of bases for US, coalition operations against Islamic State group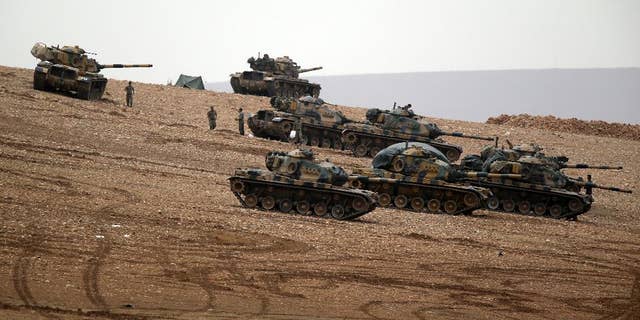 ABOARD A US MILITARY AIRCRAFT – American defense officials say Turkey will let U.S. and coalition forces use its bases, including a key installation within 100 miles of the Syrian border, for operations against Islamic State militants in Syria and Iraq,
The Obama administration has pressed Turkey for a larger role against the extremists, and a senior U.S. official confirmed Saturday that Ankara had agreed to train and moderate Syrian rebels on Turkish soil.
U.S. Defense Secretary Chuck Hagel, who's traveling in South America, has said the U.S. wanted access to the Turkish air bases, including one at Incirlik in southern Turkey, so it could launch strikes against the militants.
That base is part of the agreement, say U.S. defense officials speaking on condition of anonymity because they weren't authorized to discuss private talks.