US, North Korea trade threats over potential missile test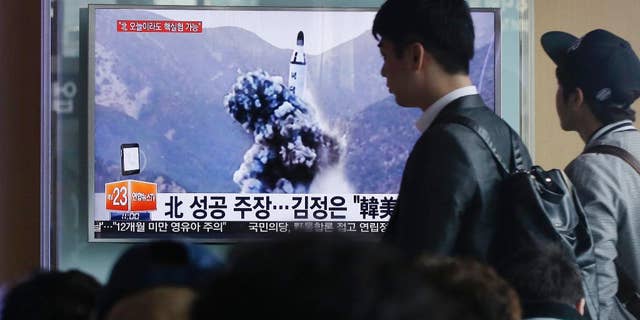 PYONGYANG, North Korea – North Korea says it reserves the right to test an intercontinental ballistic missile whenever it sees fit, in the latest rhetorical volley with Washington over Pyongyang's nuclear weapons program.
The North's Korean Central News Agency on Monday quoted a Foreign Ministry spokesman as saying, "The ICBM will be launched anytime and anywhere determined by the supreme headquarters" of the country.
Kim Jong Un announced in his New Year's address that the country had reached the "final stages" of ICBM development. The North has not explicitly said it will conduct an ICBM test in the immediate future.
On Sunday, on "Meet the Press," U.S. Defense Secretary Ash Carter said the U.S. military would shoot down any North Korean missiles appearing to be headed toward territory of the U.S. or its allies.