US journalist Austin Tice remembered at Newseum 4 years after kidnapping in Syria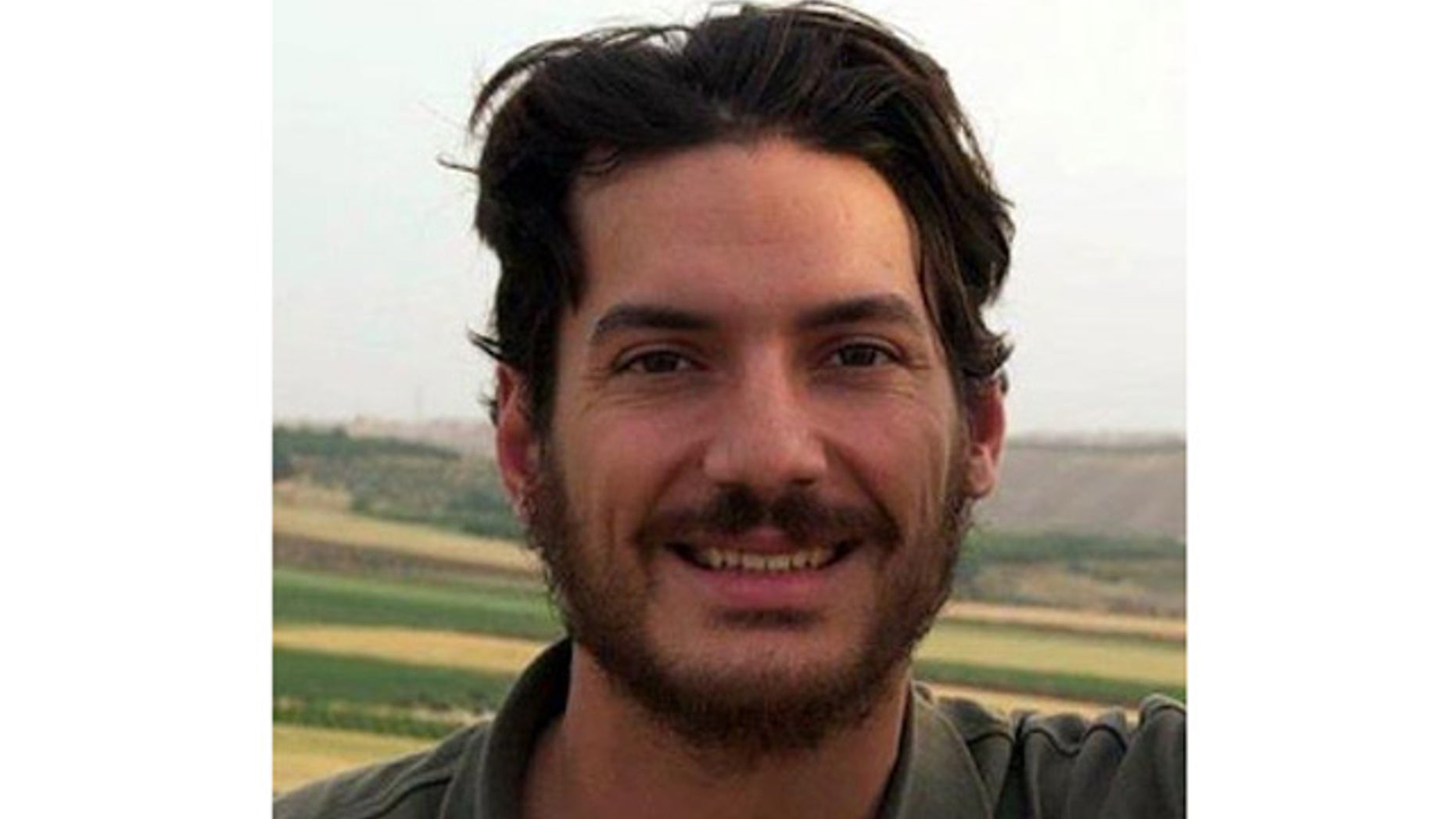 The Newseum on Wednesday unveiled a special 24-foot-long banner displaying a large photo of Austin Tice, the American journalist whose whereabouts were still unknown more than four years after his kidnapping in Syria.
The D.C. museum, dedicated to journalism, announced the banner would remain on display outside until Tice returned home. Part of the sign reads that he was "held captive for being a journalist."
Tice, a Marine and Georgetown Law student from Houston, disappeared in August 2012 while covering Syria's civil war. A video released a month later showed the journalist blindfolded and held by armed men. He has not been heard from since.
Speaking in Lebanon last year, his mother, Debra Tice, told reporters, "I long to hold my son in my arms. I want my family to be whole again."
She said she did not believe members of the Syrian opposition were holding her son. Relatives have also cast doubts that he was a captive of the Syrian government or the Islamic State terror group.
The Newseum is located about eight blocks from the White House.
"We think it's important in the waning days of the Obama administration that Austin remain a priority for them," his father, Marc Tice, told the Houston Chronicle. "Having a banner on Pennsylvania Avenue is a great way to have that message very visible."
The Associated Press contributed to this report.