The U.S. has seized thousands of rifles and nearly two dozen anti-tank missiles originating from Iran and transported via shipping routes.
U.S. Central Command (CENTCOM) reported Tuesday that CENTCOM officials — in cooperation with international naval partners — successfully intercepted the transport of over 3,000 rifles from Iran to Yemen.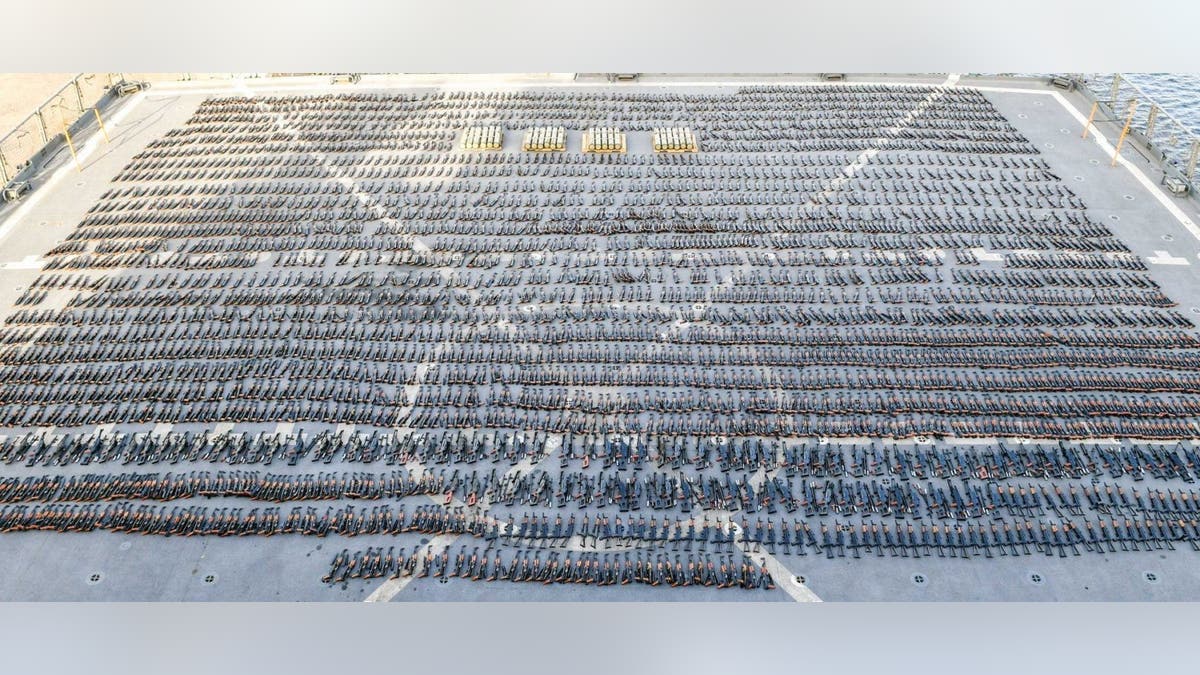 Alongside the rifles, authorities recovered nearly 600,000 rounds of ammunition and 23 anti-tank guided missiles.
The Jan. 15 interdiction took place in the Gulf of Oman, where CENTCOM and its naval partners seized the ship's cargo.
POMPEO SAYS BIDEN'S IRAN TALKS 'SQUANDERED' MIDDLE EAST STABILITY: 'PUTTING US ALL AT RISK'
The area in which the illegal weapons smuggling was discovered has been a historic route for trafficking.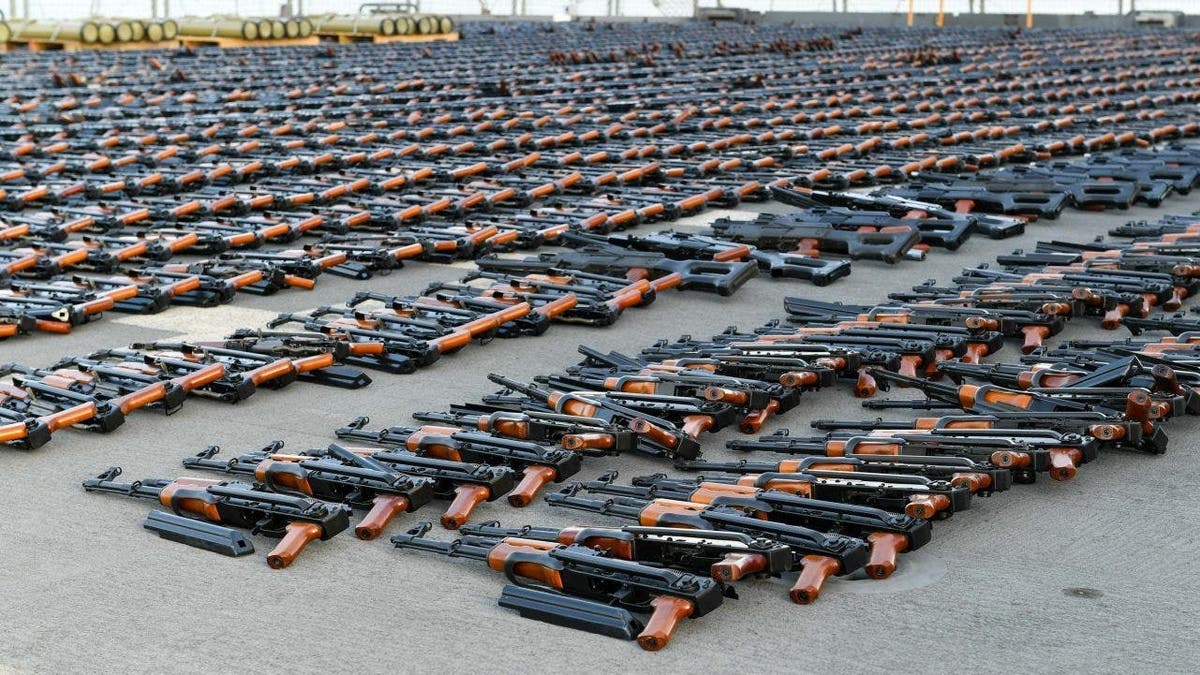 UN WATCHDOG: ACCESS TO KEY IRANIAN DATA LACKING SINCE FEB 23
A French warship halted a suspected smuggling vessel off the Yemeni coast Jan. 15, sending French special forces operators to board and search the ship.
The soldiers found over 3,000 assault rifles, 500,000 rounds of ammunition and 20 anti-tank guided missiles, according to The Wall Street Journal. The U.S., French and British navies have coordinated an effort to block Iran's smuggling operations in the region.
CLICK HERE TO GET THE FOX NEWS APP
Iran has sought to supply Houthi rebels in Yemen with lethal aid for months, even as the Yemeni civil war remains under a ceasefire.
Fox News' Anders Hagstrom contributed to this report.