US drone strike in Somalia kills 'several' al-Shabaab militants, military says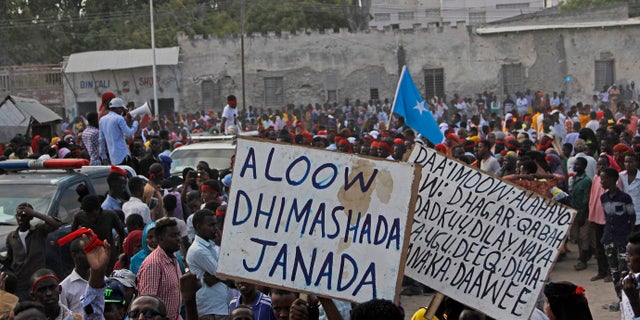 NEWYou can now listen to Fox News articles!
A drone strike in Somalia carried out by the United States military Friday has killed "several" al-Shabaab militants.
The U.S. Africa Command said in a statement that the strike occurred in Lower Shabelle region, some 20 miles north of the country's capital, Mogadishu.
This is the 23rd airstrike the U.S. military said it has carried out this year against the Al Qaeda-linked militant group and the far smaller Islamic State group in Somalia.
AMERICAN WOMAN, 25, WHO CALLED 93-YEAR-OLD AFRICAN DICTATOR A 'SICK MAN,' RELEASED FROM PRISON ON BAIL
The Trump administration approved expanded military operations earlier this year against extremists in the Horn of Africa nation.
In March, President Trump signed a command allowing the military authorization to carry out airstrikes in Somalia against the militant group, ABC News reported.
Previously, the military was not allowed to conduct airstrikes against the jihadist group unless the African Union or U.S.-backed Somali government troops were being attacked.
IRAQI FORCES LAUNCH ANTI-ISIS OPERATION IN WESTERN ANBAR
The latest drone strike was carried out in coordination with Somalia's government, the statement said.
Al-Shabaab has been blamed for the massive truck bombing in Mogadishu last month that killed more than 350 people. The deadly Oct. 14 attack signals the jihadist group was still prevalent in the African nation. It was Somalia's worst-ever attack and one of the world's deadliest in years.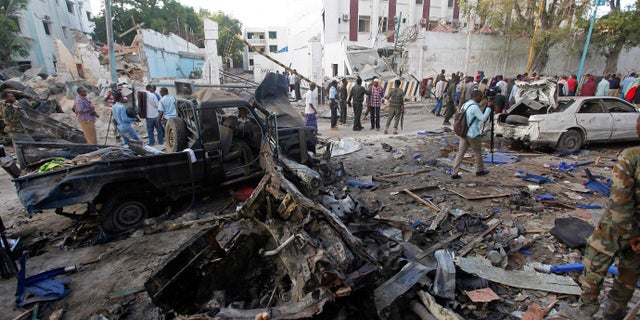 Earlier this month, the U.S. carried out its first airstrike against ISIS fighters in Somalia, targeting a small but growing cell that emerged in the northern Puntland region just two years ago. Many of the fighters split off from al-Shabaab.
The Associated Press contributed to this report.