US citizen reportedly carries out suicide attack in Syria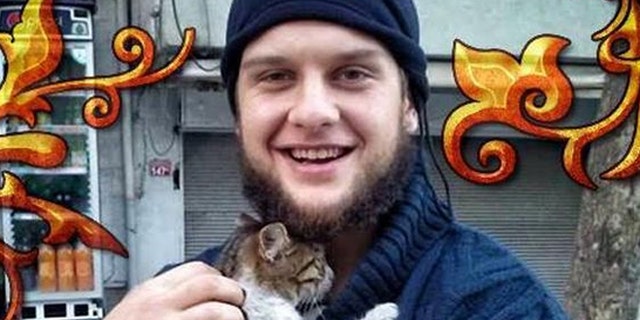 An American in Syria who was working with an Al Qaeda-backed militant group is believed to be the first United States citizen to be involved in a suicide attack in the country, reports say.
The New York Times reported Wednesday that jihadist social media sites said the man went by the name Abu Huraira al-Amriki (Abu Huraira the American), and the truck bombing, which USA Today said killed four people, occurred in the north region of the country.
"I know he was an American, had an American passport and that he was with the Nusra Front," an anti-government activist told the Times via Skype. The Nusra Front is also known as Jabhat al-Nusra, and is linked to Al Qaeda.
U.S. officials did not confirm the reported bomber's identity. However, authorities told USA Today that preliminary reports that say Huraira carried out the May 25 attack are likely accurate but efforts are being made to locate his family to more conclusively determine his identification.
Krauthammer: Obama's West Point speech was 'literally pointless'
The attack, which included three truck bombs, was carried out in Idlib, Foreign Policy reported. Amriki was reportedly driving one of the trucks, which carried 16 tons of explosives.
The New York Times said the civil war playing out in the country has attracted Westerners to fight against Syrian President Bashar Assad. Officials told the paper more than 70 Americans have traveled to the country to fight.
Seth Jones, a terrorism expert at the RAND Corporation, told the Times that these Americans may be "honing their ability to conduct terrorist attacks" that could be used in the U.S.
If Huraira indeed carried out the attack, it would be the first documented case of an American suicide bomber in Syria, and would follow a similar pattern of U.S. recruits from Minneapolis who went to Somalia in 2006 and 2007 and went on to become suicide bombers.
Fox News' Catherine Herridge and Shayla Bezdrob contributed to this report.