US citizen fighting for ISIS surrenders to US-backed forces in Syria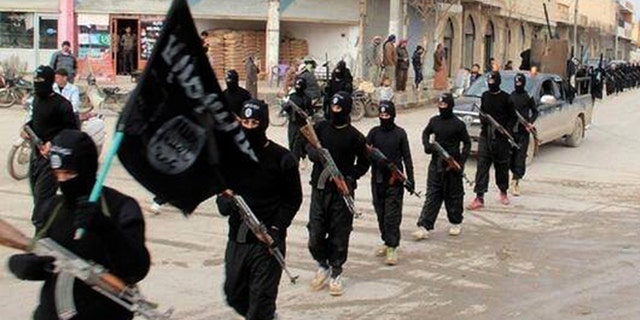 A U.S. citizen fighting for ISIS surrendered to U.S.-backed fighters in Syria, two U.S. military officials confirmed to Fox News on Thursday.
It was not immediately clear where or when the surrender took place, but one official said it occurred in northern Syria in an area controlled by a U.S.-backed militia called the Syrian Democratic Forces. The SDF is a Kurdish and Arab army that has been fighting ISIS.
The man was not immediately identified and it was not clear where he was being held.
Col. Ryan Dillon, a U.S. military spokesman for the coalition against ISIS, would not comment on the surrender. Dillon deferred to the State Department on the issue.
The U.S. military command told the Daily Beast they were aware of the report.
"We are aware of the report that a U.S. citizen believed to be fighting for ISIS surrendered to Syrian Democratic Forces on or about Sept. 12," the command said in a statement. "As a precondition for Coalition support, SDF and Iraqi forces have pledged to observe international laws and the laws of armed conflict. Foreign fighters who are captured or surrender to SDF partners in Syria will be safeguarded and transported humanely, and their home nations will be contacted regarding the next steps."
The statement added: "The Coalition defers questions pertaining to captured ISIS fighters to their relative nations' Departments of State or equivalent agencies. The Coalition's mission is to defeat ISIS in Syria and Iraq, and we will pursue ISIS fighters regardless of nationality."
The unidentified man is not the first American to be seized for participating in combat for ISIS. In March 2016, Mohamad Jamal Khweis, of Virginia, joined ISIS and then surrendered to Kurdish Peshmerga fighters. Khweis later expressed regret for joining the terror group.
Fox News' Lucas Tomlinson contributed to this report.