US announces ISIS paymaster killed as France, Belgium dismantle terror cell
The West struck back hard against ISIS in the wake of the Brussels terror attacks, with the U.S. announcing it took out the Islamist group's paymaster in a raid in Syria even as authorities in Belgium and France continued to roll up the cell behind this week's carnage as well as the deadly November attacks in Paris.
French police on Thursday nabbed a convicted terrorist linked to the Paris attacks and believed to be close to launching a new attack, and authorities in Brussels said information from that bust led to raids and arrests in Belgium. The flurry of activity in the closely-tied European nations strengthened suspicions one ISIS-directed cell was responsible for attacks that rocked their capitals.
"The removal of this ISIL leader will hamper the organization's ability to conduct operations both inside and outside of Iraq and Syria."
As raids were carried out in Europe, U.S. Defense Secretary Ash Carter announced that ISIS' No. 2 man, Abd al-Rahman Mustafa al-Qaduli, had been taken out in a Thursday raid in Syria. Elimination of the terror group's money man was prompted by Tuesday's attacks in Brussels that killed 31 and injured 270, and could cut off funding for subsequent operations, Carter said.
What is known of the men suspected of direct involvement in Tuesday's attacks:
Ibrahim El Bakraoui, one of two brothers involved, is believed to be one of two suicide bombers who died at the airport.
Najim Laachraoui, an ISIS explosives expert believed to have built the bombs used in both the Paris and Brussels attacks, was the other suicide bomber who died at the airport. He and Ibrahim El Bakraoui are believed to be the men seen in a surveillance photo pushing luggage carts and wearing solitary black gloves that may have masked detonators.
A mystery man dressed in white, wearing a dark hat and possibly a disguise who has not been identified was also seen pushing a cart in the surveillance photo. He is believed to have placed a bomb at the airport and fled the scene. Authorities are looking for him.
Khalid El Bakraoui, the brother of Ibrahim El Bakraoui, is believed to have died in a suicide blast at the Maelbeek Metro station 79 minutes after the airport attack.
A second man seen with Khalid El Bakraoui and carrying a large bag at the Metro station is believed to have been an accomplice. Police are trying to determine if he is a suspect who was arrested Thursday night. His identity has not been revealed.
"The removal of this ISIL leader will hamper the organization's ability to conduct operations both inside and outside of Iraq and Syria," Carter said.
The French suspect, Reda Kriket, had been convicted in absentia of terrorist activities last year along with Abdelhamid Abaaoud, the suspected ringleader of the deadly Nov. 13 attacks in Paris. Prosecutors said both men took part in a recruiting network for jihad in Syria. Abaaoud was killed in France in November in a raid following the attacks he masterminded.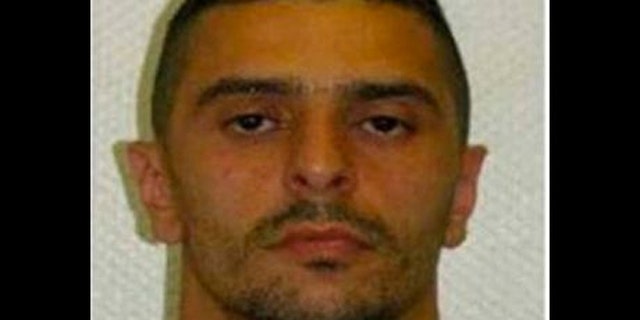 Kriket was in the "advanced stages" of a plot to attack a target in France, according to French Interior Minister Bernard Cazeneuve.
Tuesday's coordinated attacks in Belgium, first at Zaventem Airport outside Brussels, where 11 people were killed, and then, 79 minutes later, at a metro station, where 20 were killed, left another 270 injured. The November attacks in Paris killed 130.
ISIS has claimed credit for both attacks, and the close ties of the bombers and suspects involved in each suggests the attackers may have been part of the same cell, according to authorities.
Brussels police on Friday arrested three suspects with ties to Kriket. They were nabbed in different districts of the Belgian capital -- Schaerbeek, Forest and Saint-Gilles. One suspect was shot by police in Schaerbeek in a dramatic takedown captured on cellphone video.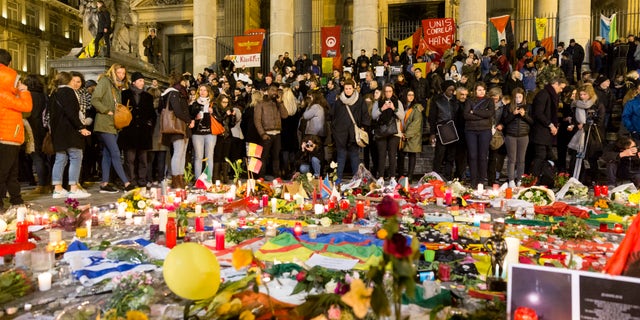 State broadcaster RTBF quoted mayor Bernard Clerfayt as saying the unidentified suspect had been "neutralized," but did not say if he was killed or merely wounded.
Also Friday, German prosecutors said they were investigating whether a Moroccan man detained in central Germany had any connection to the Brussels attacks.
Prosecutors in Giessen said Friday the 28-year-old, whom they didn't identify, was picked up early Thursday because he didn't have valid ID. They said they found documents indicating that he had been in the Brussels area recently and seized a cellphone that they are now evaluating.
Der Spiegel magazine and two public broadcasters are saying the man received two suspicious text messages on the day of the Brussels attacks. Officials established that he had previously entered Germany under various aliases and sought asylum, and that he is known to police in Italy, according to prosecutors.
Investigators say a man arrested in Belgium Thursday is believed to be one of two remaining "mystery men" from Tuesday's attacks – a man seen in the metro station and believed to have survived the attack. That leaves one other man suspected of direct involvement in the attacks at large, the man seen in an airport surveillance photo alongside two suicide bombers moments before at least two blasts ripped through the airport, killing dozens of people including at least two Americans.
Known to have been killed in the two attacks are Ibrahim El Bakraoui and Najim Laachraoui, who blew themselves up at the airport, killing 11; and El Bakraoui's brother, Khalid El Bakraoui, who blew himself up in the metro station and was seen with an accomplice.
In all, seven people have been arrested in Belgium in connection with the attacks. A source told Reuters that among those arrested in Brussels on Thursday were three people "stupidly hanging around" near the federal prosecutors office, the heavily guarded center of the investigation effort. The source said investigators were still trying to determine if they were part of the terror cell.