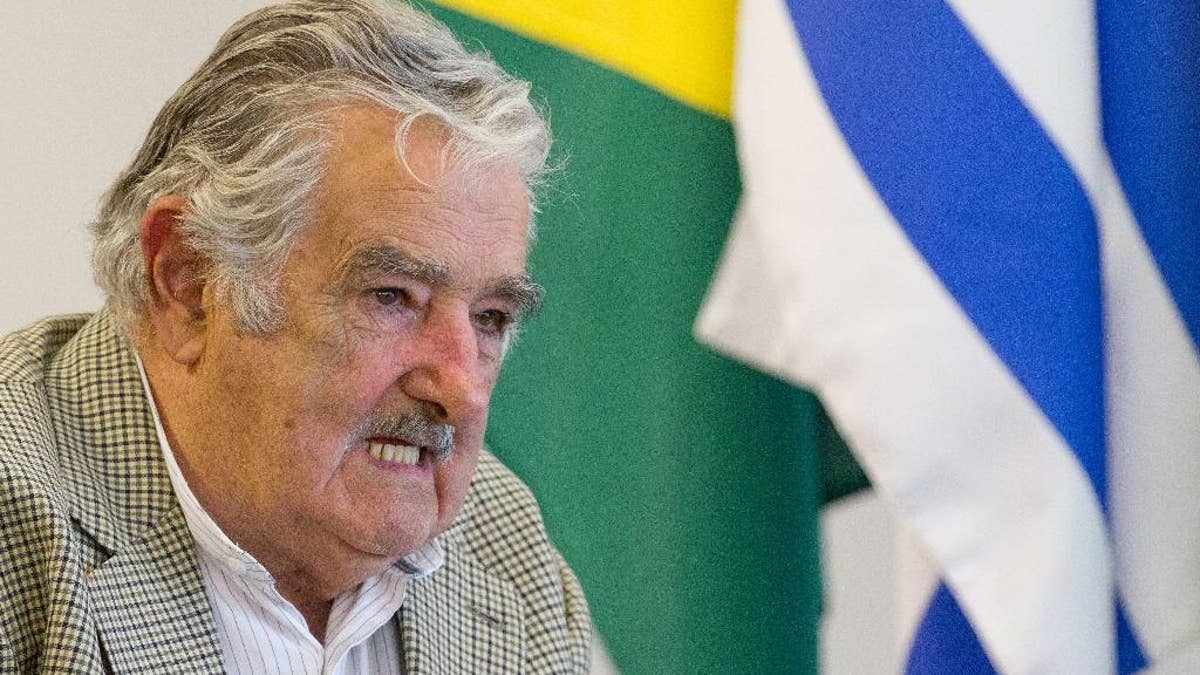 MEXICO CITY – Mexico summoned Uruguay's ambassador on Sunday after the South American country's president described Mexico as a kind of "failed state" in a magazine interview.
President Jose Mujica's comments were in response to a question about 43 college students missing in southern Mexico and appeared in Foreign Affairs' Latin American edition.
But late Sunday Mujica released a statement on Uruguay's presidential website backing away from the comment and saying that Mexico wasn't a failed state.
"The crude news that reaches us about the consequences of drug trafficking in countries like Guatemala, Honduras and now Mexico shout to us a lesson of true pain that could show us our own futures," the left-leaning leader said. But "they are not, nor will be, these nations, innocuous or failed states..."
Mujica expressed solidarity with Mexico, its political system and its government in the face of the September disappearance of the students in the city of Iguala, a case that has sparked widespread protests. Prosecutors say local police working for a drug gang probably turned the students over to gang members, who may have killed them and burned their bodies.
Mujica's comments late Sunday came hours after Mexico's foreign ministry released a statement expressing its "categorical rejection" of his original statements.
In Foreign Affairs, Mujica was quoted as saying: "It gives one the sense, seen from a distance, that this is a kind of failed state, in which public authorities have completely lost control."
Besides summoning Uruguay's ambassador for talks, Mexico's foreign ministry said it was committed to continuing its investigation into the disappearances with clarity and transparency, "as it has been doing up till now."