UN's messy, billion-dollar peacekeeping air charter business hugely unfavorable to US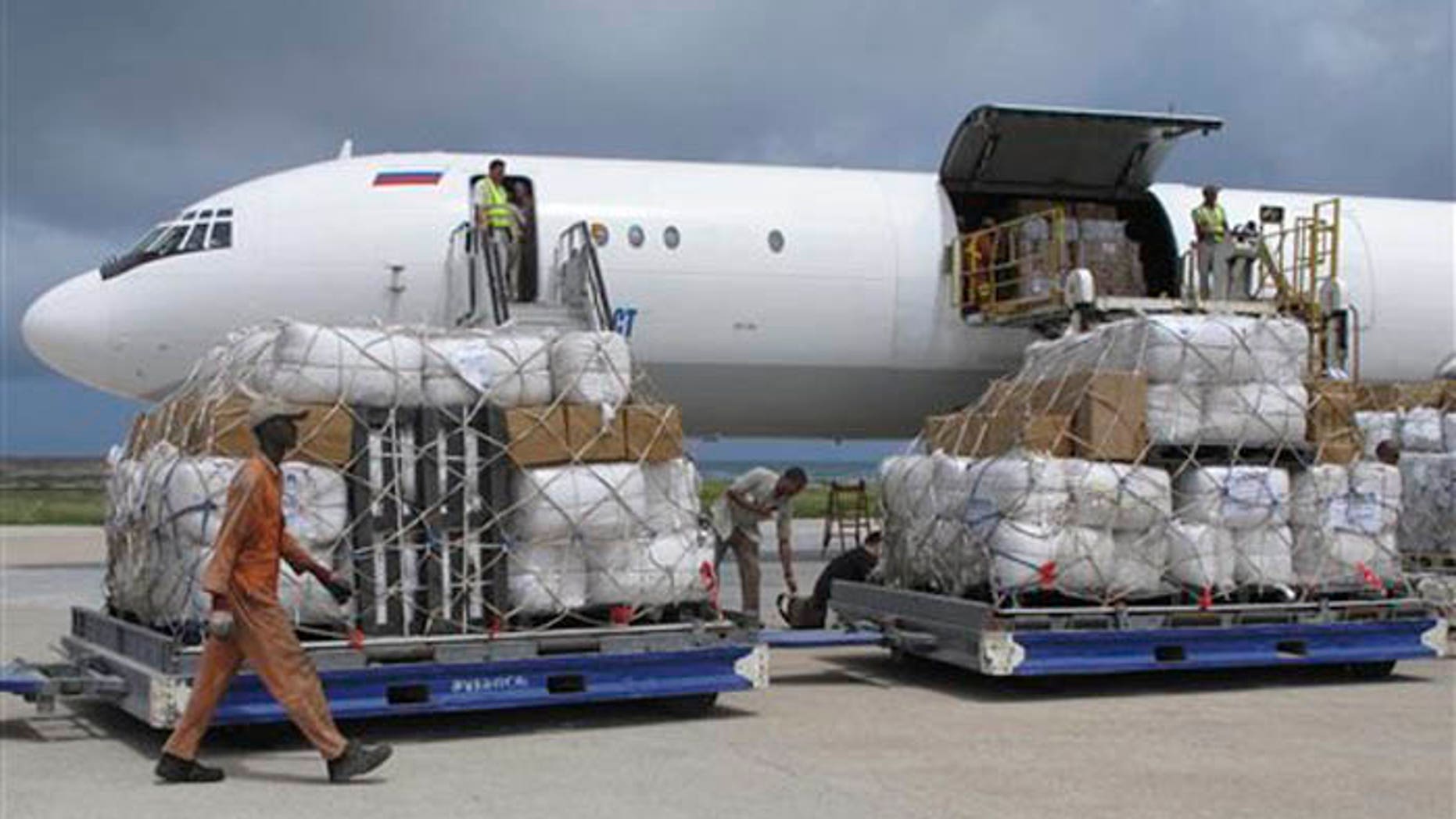 Four years after United Nations auditors declared that the U.N.'s  billion-dollar program for moving people and equipment on peacekeeping charter flights was a  mess, the world organization still spends too much to rent airplanes and helicopters, still favors a few suppliers of equipment over those who might want to bid for the work, and still doesn't have the tools to keep track of its sprawling and overpriced system.
Moreover, an examination by Fox News of U.N. procurement records shows that the results of the deeply flawed air charter system are hugely unfavorable to the United States, which pays by far the largest chunk of the U.N.'s peacekeeping budget.
A follow-up audit to the one released in 2009 also shows that  U.N. agencies largely failed to do what the watchdogs recommended in order to fix the system, although the U.N. is apparently scrambling to straighten out some of the problems now. Result: many of the same bad practices are still occurring.
A copy of the latest audit, released earlier this year, was obtained and examined by Fox News.
According to the most recent audit, the U.N.'s ability to assure the " efficient, cost-effective and timely acquisition and contract management" of air charters was "unsatisfactory" -- the lowest possible rating. That, in turn, exposed the U.N. to "a high risk of acquiring air charter services at higher costs than necessary ."
Air charters to send peacekeeping troops into and around conflict zones are one of the biggest ticket items in the U.N.'s budget, accounting, the latest auditors said, for 27 percent of the U.N.'s entire procurement of goods and services in 2011.
As with most of the U.N. budget, the single largest piece of the expenses is paid by the United States, whose 28.38 percent share of the $7.5 billion peacekeeping bill for 2013-2014 (by some estimates, the cost will be significantly larger) would  amount to about $2.13 billion.
According to public U.N. procurement division records, meantime, only one U.S. air company -- Miami Air International -- won any U.N. contracts for "air transportation services" between June 2005 -- the start-date of the auditors for the 2009 examination -- and the end of June 2013. All of the Miami Air contracts were issued from 2010 onward, and the total came to about $3.4 million.
But "unsatisfactory"  was less-bad news, perhaps, for the relatively small number of air charter firms that have benefited in much bigger ways from the U.N. system as it is, and whose native countries pay less -- a lot less -- to support peacekeeping operations in the first place.
According to public U.N. procurement division records, for example, a single Russian air charter company named UTair and two subsidiaries won just under $1.3 billion in U.N. air charter contracts from June, 2005 -- the start-date of the auditors for the 2009 examination -- and the end of June 2013.
Nearly a dozen other Russian air charter firms also earned U.N. charter contracts, making their country far and away the biggest winner of U.N. business.
CLICK HERE FOR THE CONTRACT AWARDS
Russia's annual peacekeeping contribution this year, based on a 3.1454 percent contribution rate in 2013, would be about $236 million.
During the same period, a single Jordanian Airline, Jordan Aviation,  also picked up more than $426 million in air charter contracts (and an additional $22.7 million earlier in 2005).
Jordan's assessed rate for peacekeeping contributions in 2003 is a microscopic 0.0044 percent, which would amount to about $330,000 in 2013.
Neither of the U.N. audits alleged any illicit practices on the part of contract winners.
What they did point to, however, are a pattern of practices that make it tough for would-be suppliers to break into the business, or even think of bidding unless they have exactly the right kind of specified planes. (In one case, the latest report says, "there was only one aircraft  type in the world that could satisfy the distance and load requirements specified," thus "effectively reducing competition.")
In general, the auditors noted that there was "a strong correlation between aircraft types and models indicated in mission planning documents and aircraft eventually acquired," and that, "in general, the aircraft models indicated in the budget were subsequently leased."
Perhaps as one result, the auditors said, a review of 39 long-term charter cases from 2006 to 2010 showed that while anywhere from 30 to 86 vendors from various countries were invited to bid, only an average of 3.5 responded. The low response rates, auditors noted, sometimes caused the U.N. to register suppliers who did not meet their usual guidelines for financial strength, or even solvency.
As an indicator of what additional price competition might do, the auditors also noted that in two cases when charter suppliers learned of new entrants on a bid, they dropped their proposed prices by about 30 percent compared to what they had been receiving.
But then, the U.N. didn't seem to think that lower prices were much of an object of the chartering exercise. As the auditors noted, procurement officers "used previous UN contract prices with the same vendor or other vendors as a benchmark."  But even so, "in many cases the new contract prices were substantially higher than the comparator benchmarks, so it was unclear how the comparators were used to provide assurance regarding the reasonableness of the bids."
(The U.N. response to auditors on this, according to the report, was that "since the UN operations were unique, comparison with other entities might not be meaningful.")
Atop that, the auditors noted, when the U.N. chartered planes or helicopters, it asked for, and got, a lot more than it subsequently needed. An analysis of more than 1,0000 helicopter  flights showed that only 6 percent operated near passenger capacity, while ten times that many carried fewer than half the number the vehicle could manage.
On the cargo side, only one of more than 700 flights carried the maximum payload, while more than 70 percent carried less than half -- and how much less was not specified. Heavy Russian Mi-26 helicopters, chartering for $12 million per year, were used for half the time each month or less, the auditors reported.
The fact that some U.N. charter suppliers were "related parties" to other suppliers also caused the auditors concern. They noted that "there is no clear UN policy guidance regarding the participation of affiliated vendors (companies with significant common shareholders) in the same bidding exercise"
and worried that "participation in bids by affiliated vendors might make the procurement process even less competitive."
They suggested that the U.N. "enhance"  provisions in its bidding documents "to further mitigate the risk of vendor collusion."
Overall, the recent audit report described  the U.N. as lurching around the air charter business, with procurement "done on a piecemeal and reactive basis. Even though peacekeeping is by definition a reaction to a crisis, the auditors said that "air transportation needs are generally known in advance" through the budgeting process for each mission. The U.N. also needed to reach out systematically to more vendors to solve its competition problem.
Above all, the report noted, the U.N.'s ability to even keep track of its operations and needs almost literally hand-to-mouth. Information systems "did not have real-time data, were susceptible to human error" and "did not help stakeholders in providing timely and reliable analyses for decision-making."  Aircraft management software to solve that problem was "much needed."
CLICK HERE FOR THE RECENT AUDIT
Of course, U.N. auditors had made more or less the same observation, in slightly differing terms, back in 2009. Then, they said, U.N. air transport managers "did not have a sufficient performance management framework to monitor and report on aviation performance." Nor did it have an "integrated, comprehensive peacekeeping aviation strategy." Nor did it have a system to "track and monitor" the registration of suppliers.
Overall, they described the U.N.'s air charter planning as "disjointed," said peacekeeping support services "could benefit from the use of performance indicators that would generally be important to an aviation organization."
The 2009 auditors noted, as they would years later, that U.N. transport planes were dramatically under-used and under-loaded, averaging just an hour of use a day, even while costs were rising rapidly -- by 14 percent between 2005 and 2006, for example.
They also called for changes in the bidding system and noted the problems with overly-specific charter requirements. (In one case, two suppliers with 13-seat aircraft were eliminated because the bid called for 14 seats; the  one additional seat cost the U.N. $3 million.).
All of that, the U.N. had promised to change, with deadlines that ranged from August 2009 to March 2010.
Among the anticipated reforms: "utilization and load factor performance targets for applicable aircrafts," changes in the "narrow definition of air charter requirements,"  disclosure of vendor relationships with each other, and acquisition of an electronic "Air Transport Management System," or ATMS, which would pull together all the information required to keep track of planning, billing and even performance management.
CLICK HERE FOR THE 2009 REPORT
As the more recent report documents, not many of those things actually happened, especially the electronic ATMS, which the U.N. says was selected and proposed, but then rejected by an in-house contracts committee due to "the limited number of bidders" -- a reason that apparently did not apply often enough to the actual spending of hundreds of millions of dollars on charters.