University of New Hampshire president: Behave on Cinco de Mayo or risk being suspended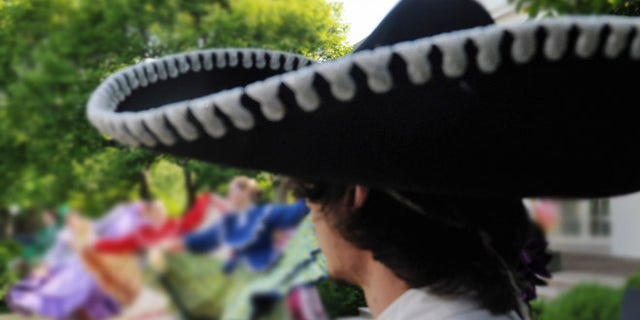 NEWYou can now listen to Fox News articles!
DURHAM, N.H. (AP) – University of New Hampshire President Mark Huddleston is again warning students to celebrate Cinco de Mayo safely.
Foster's Daily Democrat reports that last May 5, thousands of students flooded downtown Durham. Police worked all day to disperse the crowds, which temporarily blocked buses trying to get local middle school students home. Officials are concerned that this year could be worse because the holiday comes one day after classes end and before the start of final exams.
Huddleston went door-to-door with UNH Police Chief Paul Dean on Friday to urge students living off campus to act responsibly. In an open letter to students, he warned there would be immediate and serious consequences for irresponsible behavior, including suspension or expulsion.
"I want to make my expectations for your behavior clear," wrote Huddleston, who will host a campus-wide cookout on Tuesday afternoon. "Celebrations will be respectful and safe. They will not impede the day-to-day lives of our fellow community members and neighbors in the town of Durham."
In addition to the university's efforts, Oyster River Middle School has developed an alternative bus route so students can avoid the crowds, and police are reminding landlords to tell tenants about rules regarding large gatherings. Officers from several other communities and state police will be in town, along with state liquor enforcement officers.
Cinco de Mayo marks an 1862 battle victory by Mexican troops.
Like us on Facebook
Follow us on Twitter & Instagram