United have given up on Baines: Martinez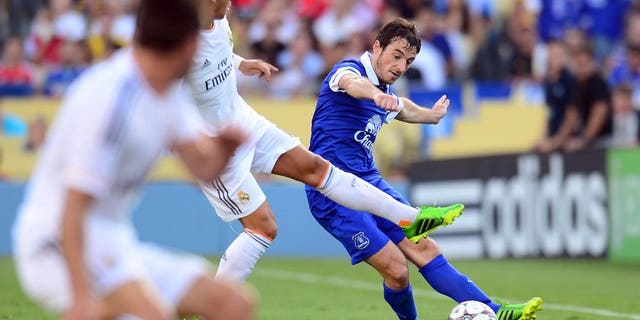 LONDON, England (AFP) – Everton manager Roberto Martinez said on Wednesday that he does not expect Premier League rivals Manchester United to submit another bid for left-back Leighton Baines.
Everton rejected an initial offer -- reportedly worth ??12 million ($18.3 million, 14.1 million euros) -- from United for the England international in June.
Media reports have subsequently claimed that United manager David Moyes is planning to return to his former club with an improved offer, but Martinez does not think that will happen.
"Before we went to Austria, one club officially contacted ourselves with an offer (for Baines) and it was a final offer," he told local newspaper the Liverpool Echo.
"They put something over and the valuation wasn't anywhere near the quality of Leighton Baines. That was the end of it, but since then there's been all the speculation, which has been part of what the transfer window is.
"There's never been another club or anyone else putting in an offer for Leighton. Since then we've moved on and we're continuing to focus on the start of the season."