Unemployment rate dips to 7.7%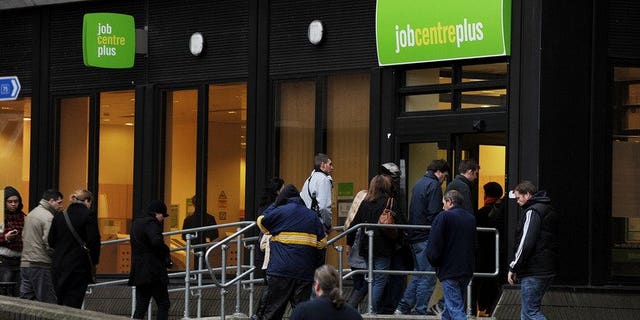 LONDON (AFP) – Britain's unemployment rate eased to 7.7 percent in the three months to July, official data showed on Wednesday.
It compares with a rate of 7.8 percent in the three months to June, the Office for National Statistics said in a statement.
The level is being closely watched by markets after the Bank of England recently said it would consider raising its main interest rate once unemployment reached 7.0 percent.
Last month, the Bank of England announced a major policy shift, as new head Mark Carney provided clear guidance on when the BoE could be expected to raise record-low borrowing costs.
The BoE has said that it does not plan to raise its key interest rate from its current level of 0.5 percent at least until Britain's unemployment rate falls to seven percent -- providing markets with so-called forward guidance as used by the US Federal Reserve.
While the British central bank is forecasting that unemployment will hit a level of 7.0 percent only in 2016, as further deep cuts to state jobs offset workforce growth in the private sector, markets believe the BoE will have to raise interest rates sooner.
This is because they expect unemployment to fall faster than the BoE predicts, owing to recent strong British economic data that has signalled a stronger-that-expected recovery from recession.
Under the new forward guidance policy meanwhile, the unemployment link will be severed if British inflation looks likely to hit 2.5 percent or above 18-24 months ahead.