Undocumented man ordered to pay $61M after starting wildfire that destroyed 6 homes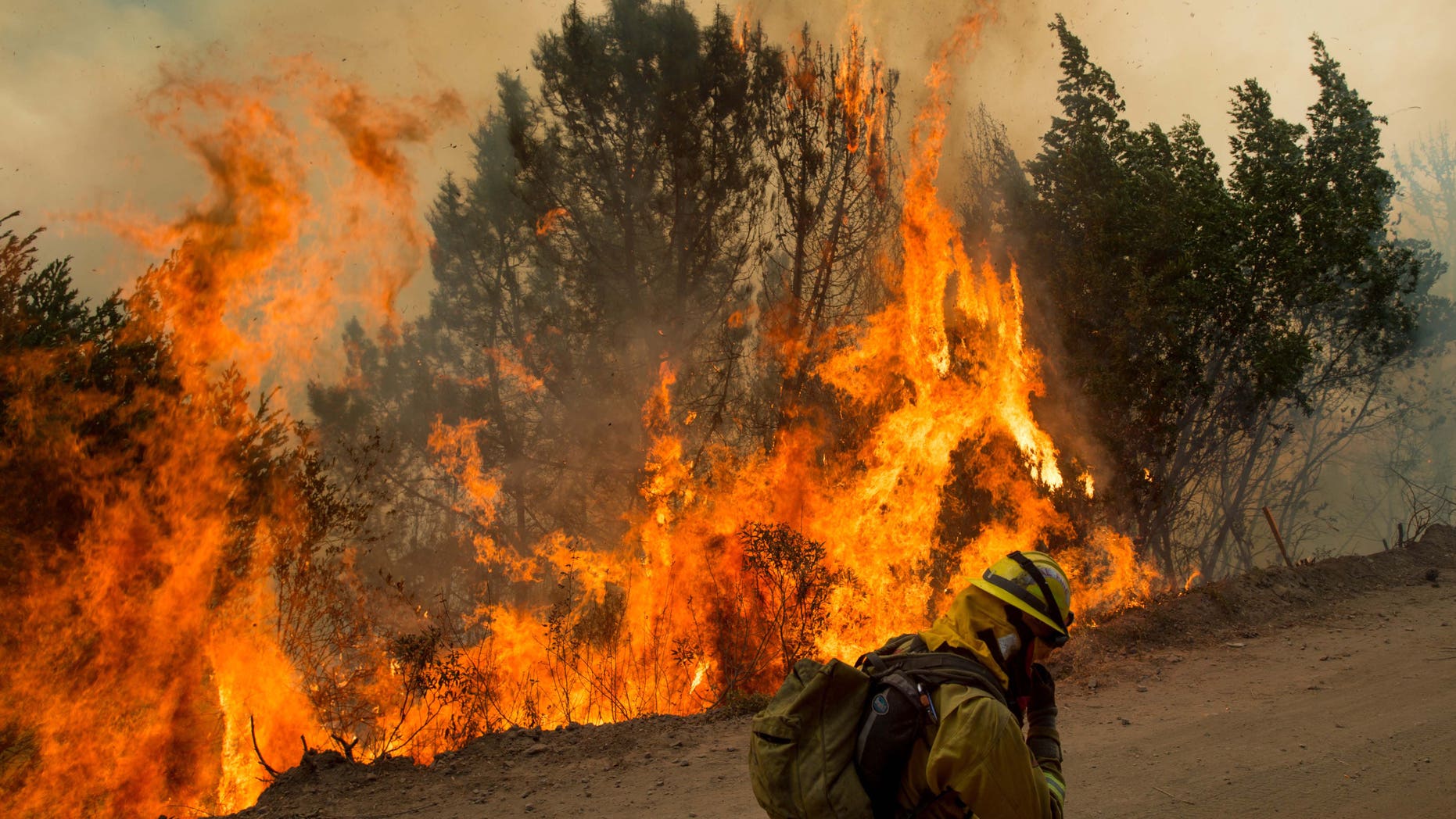 An undocumented man's return trip to Mexico is turning out to be unlike any other.
Before he is deported to Mexico, Angel Gilberto Garcia-Avalos has to spend 13 months in jail and pay $61 million in restitution for starting a wildfire.
A federal judge recently sentenced Garcia-Avalos, who is 29 and pled guilty to the charges, to jail and ordered that he pay the staggering sum for causing the fire, which burned more than 45 square miles in the Sequoia National Forest, according to the Los Angeles Times.
The fire ignited on Aug. 16, when Garcia-Avalos drove off-road illegally, getting his Nissan Maxima – in which his 4-year-old son was a passenger -- stuck on a berm, which then led to his catalytic converter and muffler setting dead grass on fire.
The damage that resulted was significant. The fire destroyed six homes and required the evacuations of residents in two counties. Nearly 30,000 acres burned in Kern and Tulare counties, the Times reported, citing Acting U.S. Attorney Phillip A. Talbert.
It was because of some sleuthing ranchers that Garcia-Avalos, who has prior convictions in the United States, was quickly identified as the culprit behind the fire. They saw him walking with his child after the fire started, and suspected that he was linked to the blaze, the Times reported.
The Mexican pled guilty to one count of causing a fire to burn in the forest, and two counts of providing bogus information to a forest officer, the Times said.
U.S. Magistrate Judge Jennifer L. Thurston admonished Garcia-Avalos for "significant negligence" and not getting help after the fire started.
Garcia-Avalos concocted a story, first to the ranchers then forest officers, about having his car stolen in the forest. The ranchers, recording him with an iPhone, asked him if he had anything to do with the fire, and Garcia-Avalos said no.
The ranchers convinced Garcia-Avalos to wait in a home in the area, and they called forest officers.
Fire investigators found his burned car, and spotted two sets of shoe prints nearby – one appearing to match those of Garcia-Avalos and another matching his son.
Investigators found that tire tracks that suggested that the car's driver attempted to take the vehicle up a hill before hitting a tree and getting stuck, the Times said.
It's not Garcia-Avalos's first encounter with police. He has previous convictions for burglary and car theft. He admitted to authorities that he had entered the United States illegally.
Like us on Facebook